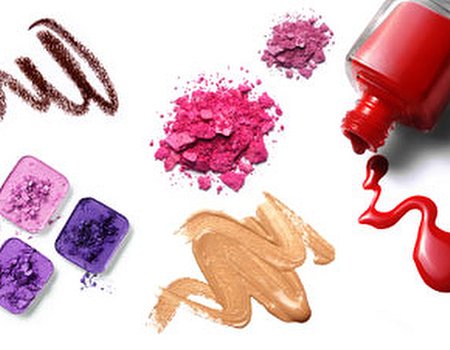 When it comes to shopping for beauty products, we get just as excited about glamorous trends as the next person. But whilst we like drooling over expensive creams and beautiful bath products, we also have a practical side (we can probably thank our mums for that). In the run up to payday, we're celebrating all the brilliant budget beauty buys which can help you get the groomed look for less. Stock up on these and you'll be able to save some all important pennies for a rainy day...
Vaseline
Where would we all be if Vaseline had never been invented? Cheap and cheerful, the little blue and white tin is ideal for warding off all sorts of beauty emergencies. Use to nourish lips, keep brows in place and hydrate dry skin. We honestly don't know what we'd do without it.
Tweezers
Never underestimate the power of tweezers. A humble makeup bag fixture, they hold the power to make or break a look – and can also tide you over until your post-payday threading session. Find a cheap pair (they are available for as little as £1) and use to tidy up your brows, framing your face and instantly giving a well-groomed appearance.
Clear nail polish
In an ideal world, we'd all love to own a rainbow of different nail colours – but unfortunately, it's just not practical. Not only do nail polishes have a limited product life, meaning that we rarely get through them all, but buy too many and you may also find you have trouble storing them. Our suggestion? Buy a couple of key colours and use clear nail varnish the rest of the time to give your nails a simple yet polished look. Keep the clear varnish in your handbag and it may even come in handy for rescuing laddered tights, too!
Budget brands
Gone are the days when buying makeup was a treat reserved for the week post-payday. With budget beauty brands such as MUA and Boots Natural Collection demonstrating that saving pennies needn't mean compromising on quality, stocking up on cosmetics doesn't have to break the bank. We love MUA's £1 nail polishes, eye shadows and lipsticks, and the Natural Collection's blushers and green concealer. All the more money left over for us to put towards a spa day...
Dry shampoo
Wahanda's Site Editor Judy swears by dry shampoo, so there's no way we could miss it off our list of brilliant beauty basics. Forget splashing out all your hard-earned cash on expensive shampoos and conditioners – dry shampoo will have you ready to head out the door in a flash. And don't forget that it can help to volumise, too – add a bit to your roots and you won't need to stock up on hairspray again. Hooray!
Love a good bargain? Don't forget that we update our offers daily – why not bookmark our Spotlight Offers page so that you can check back for super savings near you.