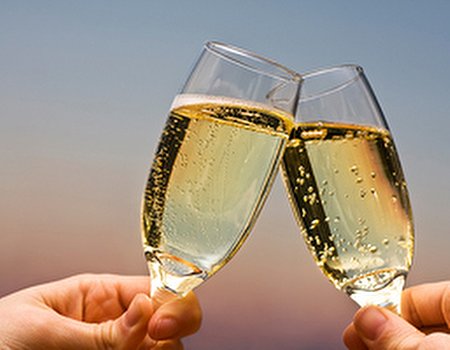 'Tis the season to be jolly – and to drink lots of mulled wine. With plenty of Christmas parties coming up, the chances are most of us will experience a bit of a sore head at some point during December.
Hate feeling ropey the morning after a big night out? We've got some great tips on how to avoid that dreaded hangover – as well as how to survive if you do end up over-indulging. Phew...
Four golden rules
We think the following advice from the wise folk at NHS Choices is definitely worth remembering during the party season. Bear these little nuggets in mind and you won't find yourself bedbound after one too many champagne cocktails...
1) Don't drink on an empty stomach. A meal that includes carbohydrates or fats will help slow down the body's absorption of alcohol.
2) Stay away from dark-coloured drinks if you're sensitive to them. They contain natural chemicals called congeners, which irritate the blood vessels and tissue in the brain and can make a hangover worse.
3) Drink water or non-fizzy soft drinks in between each alcoholic drink. Carbonated drinks actually speed up the absorption of alcohol in your system.
4) Drink a pint of water before you go to bed and keep a glass of water by the bed to sip during the night.
We don't know about you, but that all sounds pretty sensible to us!
Four super supplements
However good our intentions are, we all find occasionally that we've indulged a bit more than we meant to. Know you have a bit of a weakness when it comes to the Baileys? Keep these hangover heroes in the bathroom to avoid any nauseous nightmares...
1) Oralyte – This drink (available from Boots) contains everything you need to replace the essential minerals and salts lost through alcohol-induced dehydration.
2) Milk Thistle – If your liver's taken a bit of a battering, Good N Natural Milk Thistle Seed (available from Holland & Barrett) may be just what you need. Aiding the natural detoxification process, milk thistle takes pressure off the liver and helps to cleanse the system.
3) Artichoke – Thisilyn Artichoke (available from Boots and Holland & Barrett) is a digestive aid that can soothe your stomach when you've had too much to eat or drink.
4) Sun Chlorella A – A nutritious form of green algae, Sun Chlorella A (available from www.sunchlorella.co.uk) has been reported to help prevent hangovers by up to 96%. Sounds like just the thing for the day after the office Christmas party...
Want to turn over a healthier new leaf? If one too many parties has put you off the booze, why not go on a detox? Trust us - your body will really thank you for it.