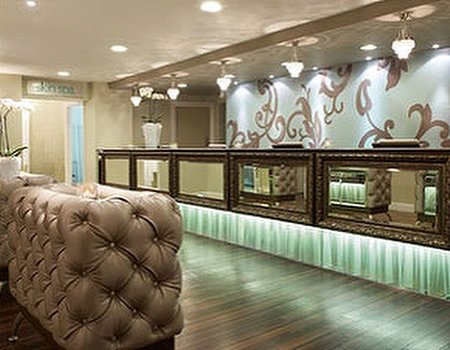 'Is it just me, or is Valentine's Day on steroids this year?' If you can't help but agree with Sex and the City's straight-talking Miranda Hobbes, then we think we've got the perfect refuge for you. Escape the cheesy cards, evade the clutches of the stuffed toys and leave the cloying smell of roses far behind with an indulgent girly spa day at the Sanctuary. Valentine's Day, Schmalentine's Day...
A women-only spa, the Sanctuary is the perfect place to enjoy some well-deserved pampering with your girlfriends. With no men around, we reckon it's an ideal setting for a good catch-up and a bit of juicy gossip - so why not round up your very own Carrie, Charlotte and Samantha, and say no to a nauseating Valentine's Day with one of these tempting treats...
Relaxing spa day with Prosecco and cupcakes
If there's anything the Wahanda writers love more than a girly catch-up, it's a girly catch-up that involves bubbly and cake. Luckily, the lovely people at the Sanctuary seem to share our passion for fizz and icing – which is why they're offering a free glass of pink Prosecco and a cupcake with every spa day booked in February. That's certainly enough to convince us...
Half price St Tropez tan
Planning to hit the dance floor on February 14th? Ensure you look your best when busting those moves with 50% off a St Tropez spray tan treatment. Head to the Cambridge, Richmond or Bristol Sanctuary spas to take advantage of this offer and you'll have a gorgeous golden glow in no time...
Pretty products - perfect for pampering
Sometimes, nothing can beat a night in – especially if going out means having to put up with couples dribbling all over each other. Dinner in an overcrowded restaurant or a night in with a relaxing Sanctuary gift set? We know which we'd rather choose...
For the perfect antidote to Valentine's Day, visit our Sanctuary spa page or browse the online shop at www.thesanctuary.co.uk. Alternatively, why not pop on over to our Valentine's Day page and share any cringe-worthy stories for a chance to win some red hot high heels. We think the SATC girls would definitely approve...