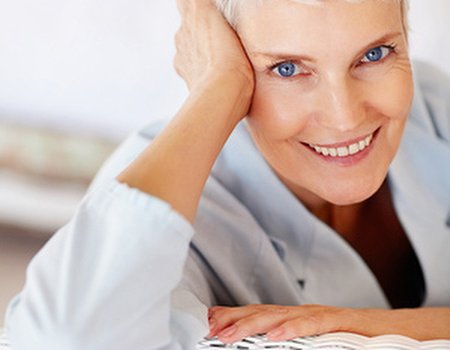 It's been known for a while that healthy lifestyle choices can help to reduce the risk of developing certain cancers – with regular exercise and a high-fibre diet both encouraged by medical professionals. Now, however, Cancer Research UK has produced a detailed report which suggests that as many as 40% of cancers in women and 45% in men could be prevented by healthier living. We reckon those are pretty alarming statistics...
The complex study identified 14 key lifestyle factors which can contribute to the development of some cancers. These include smoking, not exercising regularly, eating too much salt, drinking too much alcohol and being overweight. That's certainly got us thinking about our own lifestyles...
Smoking
Accounting for a worrying 23% of cancers in men and 15.6% in women, smoking is also implicated in a number of other serious diseases. Want to kick the unhealthy habit? We can help you find a hypnotherapist or addictions counsellor near you – so that you can breathe easy.
Nutrition
The Cancer Research UK report identifies a lack of fruit and vegetables as a risk factor, as well as obesity and a high alcohol intake. If you tend to be more familiar with the cake and biscuits at the supermarket than the fruit and veg aisle, why not try seeing a nutritionist – they'll help you to kick start a new healthy eating plan.
Sun exposure and sun beds
Spending too much time in the sun or using a sun bed not only causes your skin to age prematurely – it also increases your likelihood of developing melanoma. As Christmas approaches, Cancer Research UK are urging partygoers to opt for a spray tan or to stay pale – a much safer way to look good this festive season. They're also offering free skin consultations in partnership with sk:n clinics as part of their R UV Ugly? campaign – helping people to discover what their skin really looks like.
Exercise
Previous research has indicated that regular exercise is not just helpful in preventing the development of cancer – it can also help patients on their road to recovery. But don't worry if you aren't in a position to start pumping some iron - we know that going to the gym isn't for everyone, which is why we've got detailed listings of different sports and physical activities. You're bound to find something to suit you...
If you or someone you care about is suffering from cancer, it may not just be physical assistance that you need. For emotional advice and support, try seeing a counsellor – they'll be able to help you in your time of difficulty.