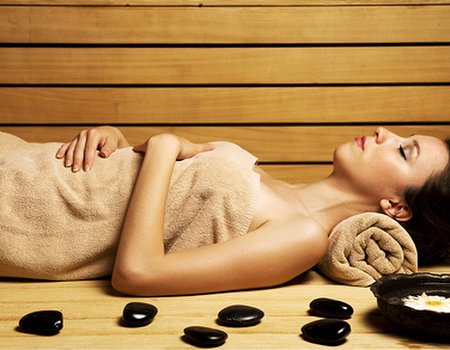 Stressed by spreadsheets and moping about meetings? Then it could be time for a short break. Head to Cardiff's Vale Resort hotel and spa for some well-deserved pampering that will leave you calm, relaxed and ready to deal with whatever the boss may thow at you.
The Vale Resort is Wales' largest spa and has recently undergone £250,000 worth of refurbishment designed to make it even bigger and better. With a wide range of treatments and facilities available, the Vale Resort aims to restore a sense of serenity and wellbeing to its guests – because we all deserve some TLC every now and again.
Everyone has a different way of relaxing, and this spa is careful to cater to a variety of needs. Water babies will enjoy the tranquillity of the water zone with its water beds, water features and soothing soundtrack. If you prefer to stay nice and dry whilst you unwind, head to the chill-out zone to curl up on a leather sofa with a glossy magazine. Or if you deseparately need to catch some zzz's then the Indian-inspired quilts and lanterns of the sleep zone will be right up your street - don't worry, someone will wake you up when it's time to go home!
The spa also offers a range of unusual heat treatments to detoxify the body and stimulate the senses. Try a different take on a traditional sauna by body brushing with birch twigs prior to use – or hop under the hot and cold rainforest showers for a real wake up call. There are also ice flakes, natural salts and body muds that you can rub into your skin to exfoliate and nourish – trust us, your body will really thank you for it.
There are plenty of other options on offer if heat treatments aren't really your thing – guests are invited to make use of the spa's flotation tank, hydrotherapy bath and swimming pool. There are also 19 treatment rooms available, so there's no excuse not to indulge in some serious pampering and preening.
Therapists at the Vale Spa use Ayurvedic-inspired Sundari products in their treatments. Sundari is the luxurious brand of supermodel Christy Turlington - perfect for helping you achieve superstar radiance.
If we've inspired you to get away but Wales seems a bit too far, check out our spa breaks page for lots of lovely deals near you. Desperately need to relax but can't spare a weekend? Panic not - we've got lots of offers on spa days that could be just the thing.