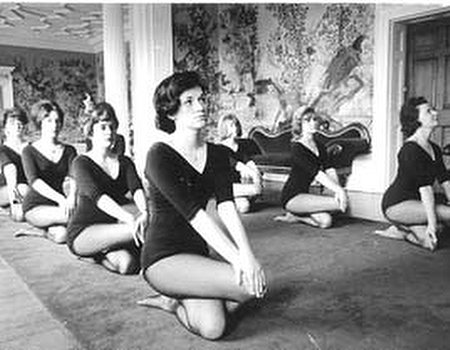 Party poppers at the ready – luxurious spa chain Champneys is celebrating 30 years of sterling service. It just goes to show that time really does fly: the first Champneys health farm opened in 1981 at Bedfordshire's Henlow Grange, and the brand has gone from strength to strength ever since. If that's not worth some champagne and cake, we don't know what is...
To mark the special occasion, Henlow Grange owners Stephen and Dorothy Purdew are offering 30 one night spa breaks for two, at an incredible price of only £30 per person. Well, what's the use of having a birthday if you can't share the celebrations?
The lucky few who are successful in purchasing one of these bargain breaks will enjoy an overnight stay, breakfast and full use of the luxurious spa facilities – including a thalassotherapy pool, swimming pool and herbal steam chamber. Sounds like just the thing to brighten up a gloomy winter's day...
We reckon this offer will sell like hot cakes, so you'll need to be pretty quick off the mark if you want to indulge. The spotlight offer goes live at midnight tonight (Thursday 20th October), so make yourself a nice cup of cocoa and get ready to stay up – after all, they do say that if you snooze, you lose...
Clock struck midnight, but you still can't see the deal? Make sure to refresh the page to avoid a disappointing Cinderella moment.
If you find you're just not quite speedy enough, don't worry – Henlow Grange is also offering 100 breaks at 30% off. These include two 25 minute spa treatments to help you unwind and recover after a busy week. We wish our birthday celebrations were this exciting...
Can't make it to Henlow Grange, but still fancy a bit of pampering? Check out our Champneys page for day spas and residential spas across the country.