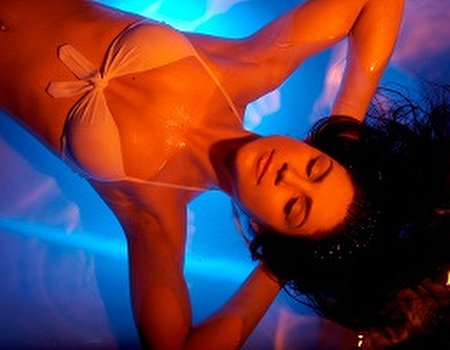 Looking for something a bit more unusual to give your loved ones this Christmas? If you reckon it's time to put an end to the annual influx of socks, CDs and calendars, then why not consider purchasing a floatation package instead. The lovely folks at Floatworks have come up with ten brilliant reasons why floatation makes the perfect Christmas gift. We can't help but agree...
1. Improves your digestion - just the ticket after that last helping of sherry trifle.
2. Resets your body clock (all those late nights catch up sooner or later).
3. Strengthens your resolve. New Years resolution? Try the in-tank self-help tapes to stop smoking or lose weight.
4. Gives you a healthy glow. Make your pasty, washed out friends jealous after the salts and minerals leave your skin silky-smooth...
5. Boosts your immune system. Avoid flu, coughs, colds, and anything else spread by over-zealous use of mistletoe.
6. Increases energy levels (be up bright & early and first in the queue for the New Year sales).
7. Puts a smile on your face - even after those Albert Square residents have moaned, squabbled and fought through two mind-numbingly depressing episodes.
8. Helps you cope with stress (when those office-party photocopies come back to haunt you in the New Year).
9. Eases the symptoms of arthritis & R.S.I. Playstation-Thumb is rife at this time of year...
10. Once in the tank, no one can offer you yet another turkey sandwich. Hooray!
Sound like just the thing to buy for that fussy family member this year? Visit our Floatworks page to browse deals and offers. We've a sneaky suspicion you'll find you want to treat yourself, too...