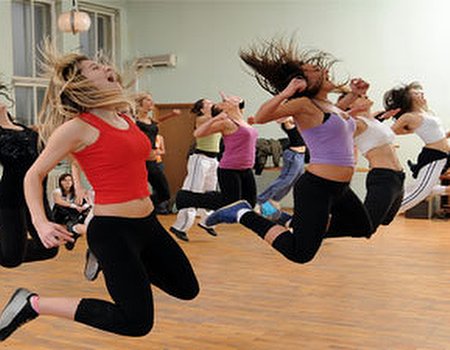 Have you ever justified a night out on the tiles by reassuring yourself: "It's ok, I'm dancing the calories away"? Well why not go one better and burn off those calories without having the extra calorific drinks to contend with?
Across the US, people are dropping their glasses and picking up dumbbells as fitness parties sweep across the nation. Never ones to miss out on an up and coming trend, it looks like us Brits are getting caught up in the craze too.
For those who are time deprived or are just looking for a fun way to get fit, this is a perfect solution; incorporating exercise and bonding time with friends is a true testament to the art of multi-tasking women are known for.
Zumba and pole dancing are among the favourite choices for fitness parties, perhaps because both still offer the release that dancing allows, only in a more controlled environment. Whilst Zumba offers a more high energy fiesta, pole dancing is closer to resistance training, but both are a great way to learn some new exercise and dance moves in one! Private parties also allow the instructor to tailor routines to the instructee's needs, rather than the instructees trying to keep up with the instructor.
Another way to incorporate fitness parties into your social life is by hosting one of your own. Simply invite a bunch of like-minded friends over and tell each to bring over their own fitness DVD rather than the standard protocoled bottle of wine. All attendees will get to try and test new exercises, and hold a swap at the end. This would also be a great way to save on all those bills...
To give you some inspiration, here are our top three dance workout DVDs:
Step Up: The Workout (£9.99, Amazon)
Zumba: Ditch the Workout, Join the Party! The Zumba Weight Loss Program (£23.74, Amazon)
So You Think You Can Dance Get Fit: Tone and Groove (Don't be put off by the title - you don't have to 'think you can dance' to pull off this workout, and with all the different styles to choose from, you will never get bored of a single routine. Found £8.44, Amazon)
So forget drinking the night away, dance those calories away instead!