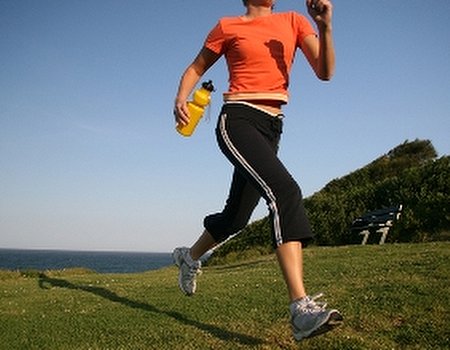 If you thought tags were only for affluent jail dodgers and endangered animals you'd be wrong. In the latest slimming fad, you are required to don a sensory armband that cleverly detects how many calories you burn as you go about your daily business. The KiFit 'lifestyle management system' is rather like a pedometer in practicality, and is strapped to your arm or a belt in order to follow your daily routine – recording your calorie consumption and expenditure.
If you are good with your gadgets, stand by for the science behind the story. A bunch of sensors in the armband measure motion, the flux in body temperature, skin temperature and galvanic skin response (when you get a bit sweaty). The information is then analysed using algorithms to determine just how much effort you are putting into reading that latest glossy weekly. And that is the beauty of the KiFit: it takes into account all of your daily activities, not just your exercise as a pedometer would.
If you pay a little extra on top per month, you can upload your information onto an online 'activity manager', which analyses the data and comes up with goals to set yourself and advice on how to achieve them. If you feel a little too old to be told what to eat and when to go to bed, this extra may not be for you, as it gets pretty specific on what you should be doing to aid your weight loss.
Calorie expenditure counting might sound good, but be warned: you might not like the results. If you thought that your decision to walk to the corner shop rather than jump in your car had burnt off that double choc chip muffin, think again. Nutritionist Sara Stanner rates the device highly, saying, "It is difficult to get an accurate picture of calorie expenditure by using food and physical activity diaries... this is often over-estimated by people on diets."
Cheaper than a personal trainer, this might be just the gadget you need to shed a few unwanted pounds and give you the motivation to keep it going in time for summer's sunshine. Why not take up a new exercise class and see how many calories you burn off? Or for a less technological approach check out our alternative weight loss treatments for inspiration.