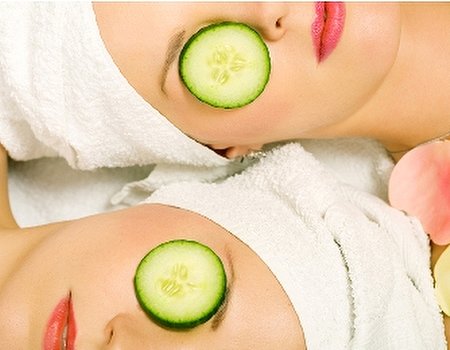 It stands to reason that when you feed your internal organs good food, you feel and look better; so why do we choose to ignore feeding our skin – the largest organ we have? Well no more, says Dr Saulius Anthony Alkaitis, believing that when it comes to the wellbeing of your skin there should be no compromise. The proof to his ethos lies within his high performance 'living' skincare range, his unique Skin Food Facial, and his latest shiny accolade: 'The Winner of Wallpaper Magazine Facial for 2009'.
Alkaitis has come up with a unique blend of traditional ingredients with a smattering of wholesome foods, ensuring only 'living' ingredients are used in his products. And these aren't just your usual watered down, laboratory tampered ingredients either; they are the highest-quality plants, left in their natural state to ensure all their goodness gets straight into your skin.
Only certified organic, biodynamic and ethically wild-crafted compounds are used; and to make you feel even more special, the formulas act individually, adjusting to your skin type. Due to their 'living complexity' and adaptogen-like consistency, Dr. Alkaitis products work with your skin's natural function - not against it.
Taking the best that nature has to offer and remoulding into a face pack, he has aptly named his masks 'secret weapons'. You can choose from an Organic Enzyme Exfoliation Mask, Organic Flower Mask, Finishing Mask or Universal Mask for 30mins, 60mins or 80mins at £45, £75 or £95 respectively.
Though the ingredients may resemble a shopping list for a roast dinner, (including Brussels sprouts, sweet potatoes and cabbage), the results are notable; there is less irritation than traditional masks and it has longer lasting effects.
These facials are all performed at the relatively new organic skincare boutique, Content Beauty and Wellbeing. With its great central location in Marylebone, this naturopathic clinic and beauty salon is at the forefront of explorations into natural and organic skincare and complementary therapies.
These natural face masks are typical of their truly unique approach to beauty and wellness, and after having a face like a fruit bowl for half an hour, you'll be hankering after their other exotic treatments.
Find more information at www.beingcontent.com/beauty.htm/facials or check out some of Wahanda's alternative facial ideas.