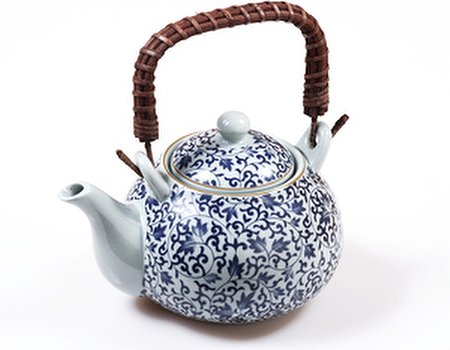 Us Brits love a good cuppa. One in the morning to get ready for the day, one at lunchtime in a little café, one in the afternoon with a chocolate bar to tide over the rest of the day, and one in the evening to relax before a good night's sleep. Some might think that's a little excessive with all the caffeine content but new research is finding that a cup of tea has marvellous health benefits.
It's been discovered that green and black teas have a significant benefit on your heart, reducing coronary artery disease and blocked arteries and halving your chance of having a heart attack! With studies from Japan, France, Holland and the US, you can even get rid of that pesky Winter cold with a nice cup of whole leaf tea.
The key to these healthy cuppas are our best friends the Antioxidants, of which whole leaf teas contain 95% more than tea bags. Public health nutritionist Dr Carrie Ruxton of Kings College London tells us that "Drinking tea is actually better for you than drinking water. Water is essentially replacing fluid. Tea replaces fluids and contains antioxidants so it's got two things going for it" Ruxton claims it's an urban myth that tea is dehydrating, rather it does the opposite; that actually caffeine still gives us a net gain of fluid no matter how strong our tea is. She also explains that a good cup of tea contains fluoride, which is good for the teeth and gives us strong bones.
You can drink tea to battle against the effects of osteoporosis, gum disease, cancer and colds. Also helping beat superbugs and help your bones along their healthy way, green tea seems to be the most beneficial of all. So, put down the Evian and grab yourself a lovely hot cuppa. It is the weather for it after all…
Sources: sofeminine, medical news today, science daily