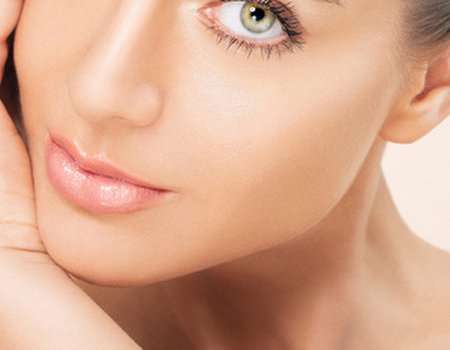 Sensitive skin is a sensitive subject. When it comes to make-up removal, plenty of women endure products that dry out their skin and irritate blemishes as well as needing to scrub away to remove stubborn make-up. Now Klorane have stepped in with their soothing make-up remover, which harnesses the power of Cornflower water.
The unique ingredient has been known traditionally to decongest puffy eyes and Klorane are particularly pleased with its soothing and cleansing properties, especially for those with sensitive, intolerant or allergic skin.
Klorane's concept
Their concept is simple - they use one plant to treat one specific condition. Their haircare range uses many different plants to address common hair dramas, and the skincare range takes exactly the same concept.
They've also created Phytofilière, a unique plant production system to guarantee a constant quality of their selected plants; and the Klorane Institute, a foundation to educate on plants, how to respect them and to preserve endangered plant species.
The products
The skincare range is newly launched exclusively at John Lewis stores nationwide and online, and consists of a lotion and wipes.
Make-Up Remover Lotion is gentle enough to use on the delicate eye area, which is often the first place to feel irritated by heavy and harsh chemicals. Suitable for use by contact-lens wearers too, the paraben-free solution has a mild pH which is identical to that of tears. It's not advisable to cry your make-up off though...
Make-up Removal Wipes are the easiest way to remove stubborn make-up after a night partying and are particularly useful on long haul holidays. The wipes thoroughly remove make-up in a single stroke and have been ophthalmologically and dermatologically tested. Their handy resealable packet helps prevent them from drying out too, so you can be sure it's highly hygienic.
You can purchase the skincare range over at www.johnlewis.com, along with their haircare products. Let us know if you enjoy Klorane's products over on Twitter