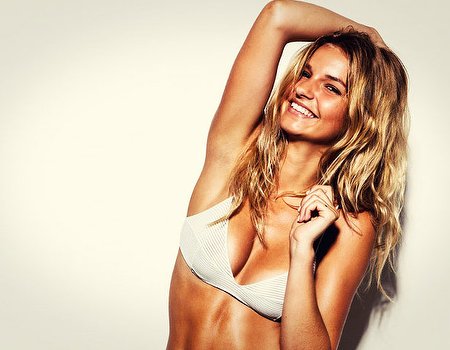 Here at Wahanda, we believe our beauty habits are as unique as we are and so we do our best not to judge the cosmetic behaviours of others. Not fussed about a chipped nail? Good for you. Hate taking your makeup off at night? That's your call (although your skin won't thank you). You see, we're very accepting here. However, when we hear about a new treatment that is a little bit 'out there' we like to gossip about it as much as the next non-judgemental beauty critic. Imagine our delight when we came across these three weird sounding, but possibly wonderful, new surgery trends. No judgement...
Fat urination injections
Yes, you read that correctly. One of the biggest new trends in the world of fat loss, Aqualyx injections liquefy fat so that it can enter the bloodstream and leave the body through the process of urination. The treatment works by injecting a water solution containing plant polymers into stubborn areas around the body. The polymers then bind with the cell wall of the fat tissue, before rupturing and releasing the fat to be dissolved.
The process, which works over a three-week period, is said to completely destroy fat cells, meaning that they will never return. Suitable for use on the thighs, stomach, knees, chin, buttocks, back and neck, the treatment – which requires no down time – sounds like a simple (although slightly gross) alternative to weight loss.
Alas, the experts disagree. Dr Arun Ghosh, from the private Spire Hospital in Liverpool told the Daily Star: "It's dangerous to re-absorb fatty acids into your bloodstream because if they're dissolved down into salt it would send cholesterol levels sky high." There had to be a downside… aside from the obvious.
Cougar cheek lift
Despite its slightly controversial nickname, this new non-surgical lift is quickly growing in popularity. Designed to combat signs of ageing like facial sagging and visible veins, which are caused by the temples becoming gradually more sunken, the treatment uses a collagen stimulator called Scupltra to fill the cheek and temple. Working to replace lost volume, boost collagen levels and improve the quality of the skin, after two or three treatments the results are said to be as good as a facelift and last for around two years.
Dr Linda Eve, Medical Director of EvenLines says: "Scupltra is one of my favourite treatments because the effect is so natural. It restores a youthful heart shape and elegance to the face. My patients love the gradual lift that Sculptra gives them and also the improvement in the quality of their skin... the so called 'Sculptra Glow!'"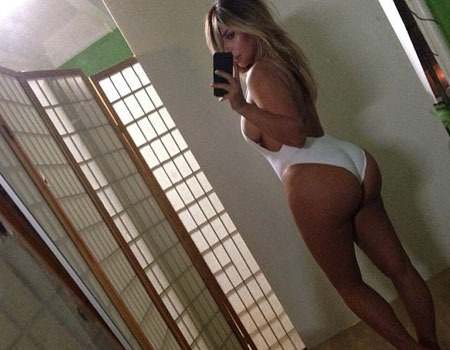 Kim's infamous 'Belfie', instagram.com/kimkardashian
Brazilian Butt Lift
If you thought the world was mad to copy Kim Kardashian's Vampire Facial (interest in the procedure has increased by 800% since Kim posted her gruesome selfie, according to WhatClinic.com) you might be amazed to hear that her bottom has been deemed responsible for the increase in the number of 'Brazilian Butt Lifts' performed in the US recently. According to the American Society for Aesthetic Plastic Surgery, the controversial procedure has increased by 58 percent in the last year, with 11 per cent more surgeons offering the service. Costing between $800 and $12000, the treatment involves taking unwanted fat from problem areas and transferring it to the buttock region to plump it out.
Dr Constantino Mendieta of Miami said: 'The trend can definitely be attributed to more women wanting to emulate the look of Kim Kardashian's and Jennifer Lopez's shapely buttocks based on what I hear in my own offices on a near-daily basis'.
After photographs of Kim outside the Versace Mansion in Miami last week sparked mass Twitter debate about whether the star had had the procedure herself, we can only imagine these figures will rise. While we're not entirely sure what we think of this procedure, it's quite nice to see evidence of women striving for a curvier figure. Again, no judgement…