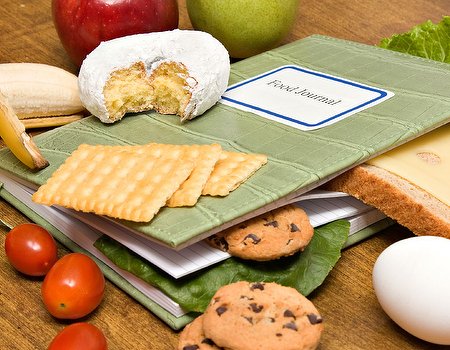 This January – much like the last five or six Januaries – I decided to change my life by changing my diet. Fed up of skin breakouts, lethargy and sugar cravings, and keen to shed the extra couple of pounds I accumulated over 'Turkey Season', I decided not just to cut out the cake – although it's not a bad place to start – but to look into which foods work for my body and which I should steer clear of. When the good people at YorkTest Laboratories told me about their food and drink intolerance programme it sounded like exactly what I needed.
What is it?
Health conscious though we are here at Wahanda, when a new diet trend hits headlines we're always intrigued. Sometimes all it takes is an endorsement from a slender celebrity and we're willing to give it a go, often without fully considering the nutritional implications. According to research by YorkTest laboratories, although a whopping 43% of us admitting to trying 'fad' diets, they are rarely a sustainable solution to support health and aid long-term weight loss.
Recent research published by Obesity & Weight Loss Therapy suggests a direct correlation between food intolerance and weight gain. According to Allergy UK an estimated 45% of people suffer from at least one food intolerance, meaning that half population could be experiencing unwanted weight gain as result of eating the wrong foods. YorkTest believe that cutting out these foods could lead to simple weight loss and all-round improved quality of life. Dr Gill Hart (Scientific Director at YorkTest) says: "By uncovering foods you react to and discovering the facts of your dietary needs, you may find yourself not only losing weight but feeling more energetic, less bloated and could even improve your mood." Sounds good to us.
The test
The YorkTest FirstStep Test (which costs just £9.99) involves taking a sample of your blood using an at home kit (it's painless, don't worry) and sending it off for analysis to find out whether or not an intolerance could be playing havoc with your diet. If your results do come back positive, you can then progress with a FoodScan (£250) to be tested for intolerance to 113 trigger foods or the full Food&DrinkScan (£299).
As part of the package, participants (who YorkTest sympathetically refer to as 'sufferers') are also entitled to two telephone consultations with a BANT (British Association for Applied Nutrition and Nutritional Therapy) registered nutritional therapist offering individual advice, help on incorporating recommended diet changes and a 12-week food diary with diet tips to help sufferers keep track of changes they are making.
The results
When my tests came back positive for intolerance, I must admit I was pretty surprised. Although I frequently complain of fatigue and a bloated stomach I had always put this down to too little sleep, too much cake and too tight jeans. When I went to collect my results I actually discovered it might be down to a mild gluten and egg intolerance – especially the whites. The egg-revelation was a huge surprise because since childhood I have had a real aversion to eggs (uncannily enough, especially whites) however, as a keen baker, love them or loathe them they do feature prominently in my diet.
After initially being sceptical about a gluten-free diet (what do you do for lunch if you can't have bread?) I was amazed by the varied menu I was left with after my consultation with nutritionist Alli Godbold. Alli was incredibly knowledgeable, not only about nutrition, but even the menus at popular lunch venues like Pret and Itsu – asking me about my taste preferences and making personal recommendations for things I (and my body) would enjoy.
I'd certainly recommend at least the primary test to anyone who suffers from symptoms like bloating and fatigue, or has ever struggled to lose weight despite feeling like they're doing all the right things. For just £9.99 it's the simplest way to find out if there could be anything other than a sweet tooth at play. If your results turn out to be positive it's totally up to you how you proceed - creating an elimination trial of your own, for example - however you may decide that £250 is worth shelling out for instant, definite answers.
Unfortunately the week after receiving my results was also the week of my sister's wedding, for which I had volunteered to make the cake. With four tiers, a good deal of tasting and a distinct lack of will power, any plans to steer clear of gluten and eggs proved very difficult to stick to. While I have certainly become more aware of what I am eating and now feel I know a great deal more about options that might suit me better, I have - as yet - not been able to put them fully into practise. But, with the last slice of wedding cake finally eaten, I am very excited about getting started and look forward to feeling lighter, happier and more alert.
PS. I've been checking the baking blogs and there are plenty of gluten and egg-free options to satisfy my sweet tooth. Phew.
Visit www.yorktest.com for more information