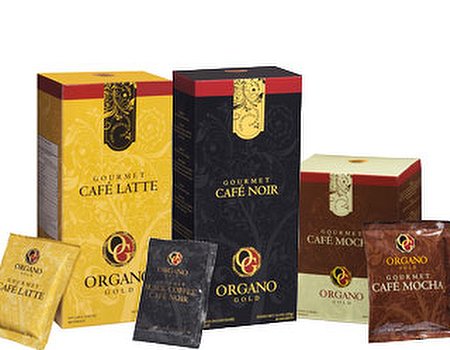 Overheard in the office: "Apologies everyone, I haven't had any caffeine today", "Oops my mistake, I haven't had my morning coffee!" and, in one particularly perilous moment here at Wahanda Towers, "Oh my God who finished the @#*%ing coffee?" Sound familiar? We're not surprised. Did you know coffee is the second most consumed beverage in the world (after water)? Coffee drinkers across the globe rely on its warmth and caffeine kick to get them out of bed, through a long afternoon or difficult piece of work. Ask them how they feel about this habit and there's a good chance many will reply that they drink too much of the brown stuff and that they know it's not good for them.
For all its rich, creamy, aromatic benefits, we all know that drinking too much coffee has its drawbacks. For some it's stress, for others acidity and some bad skin. So what if we told you there was a way to enjoy your daily cup of Joe that would not only avoid these side effects, but could promote all kinds of healthy ones in their place? Well we have actually, thanks to gourmet coffee company Organo Gold who infuse their blend with the health-boosting mushroom, Ganoderma Lucidum.
What is it?
For over 4000 years Ganoderma Lucidum has been considered by Chinese medical professionals to be the highest ranked herb found in the Chinese Pharmacopoeia. Packed with over 150 natural antioxidants, Ganoderma Lucidum is believed to strengthen the immune system, oxygenate the body, boost stamina (in general and in the bedroom – sorry, but it is true), improve circulation, promote cell rejuvenation
and therefore younger looking skin, and even encourage a deeper, more enjoyable sleep.
Also known as the Reishi mushroom and (to some) 'the mushroom of immortality', Ganoderma Lucidum can be taken as a health-boosting supplement, but by blending it with coffee, Organo Gold hope to make it a part of our daily life.
How does it taste?
Unlike other instant coffees, that have a tendency to blend into one, the Organo Gold collection (including a latte, mocha and black coffee) retains it's own distinct flavour which, you'll be pleased to hear, isn't remotely mushroom-like. It's actually like an upmarket instant, with a slightly malty taste that will go great with cold winter mornings. The range also includes a Ganoderma green tea – just when you thought green tea couldn't get any healthier – and a genuinely guilt free (yet creamy) hot chocolate.
What's the effect?
We're not going to lie to you, when Organo Gold first spoke to us about swapping our usual morning coffee for something a little different we were dubious – and a little concerned about plummeting levels of productivity. But we took on the challenge and were pleasantly surprised.
The taste is a little different to what we're used to first thing on a Monday, but the malty flavour actually makes for a rather comforting way to ease into the day. As for the effects, the majority of our team of testers reported experiencing the same boost they get form a cup of coffee and were able to make it through till lunch without falling asleep on their keyboards.
The long-term health benefits will, of course, take longer to judge, although 4000 years of employment in Chinese medicine has us feeling pretty confident. If you fancy trying it out for yourself, keep your eyes on our Facebook page for a free sample or the chance to win a month's supply of the wonder brew.