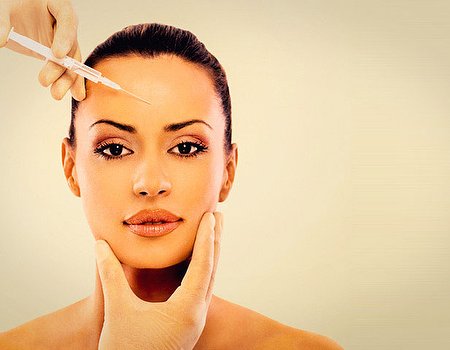 Here at Wahanda we love introducing new customers to our favourite salons and spas, so imagine our delight when we learned that two of our beloved venues had met each other and decided to join forces to make some lesser known beauty services available to even more people.
Located on Soho's Poland Street, Cucumba is well known to locals and regulars as the place to go for everything from a quick fix mani on your lunch break to a full-on pampering MOT at the weekend. Last month, the 'urban pit stop' for beauty announced that it would be teaming up with Sonria Dental Clinic and introducing some less traditional beauty services to their treatment menu.
Cucumba
A short walk from the beautiful Regent's Park, Sonria Dental Clinic on Devonshire Place offers expert dental and medical aesthetic procedures from 'Smile Makeovers' and veneers, to fillers and the infamous – and Kardashian favourite – 'Vampire Facial' (which takes platelets from a customer's blood and uses them to stimulate tissue regeneration and tighten skin – it's not as gruesome as it sounds).
Partnering with Cucumba and offering a selection of their services at the Soho salon, Sonria are making it easier to find medical aesthetic treatments administered by qualified and trusted professionals. As well as A-list facials and fillers, the services on offer include anti-wrinkle injections, lip and cheek enhancement, skin tag removal, thread vein removals, cyst removal and cod sore and ulcer treatment. All services are carried out by Sonria's highly trained and experienced team and are available at both venues but need to be booked in advance.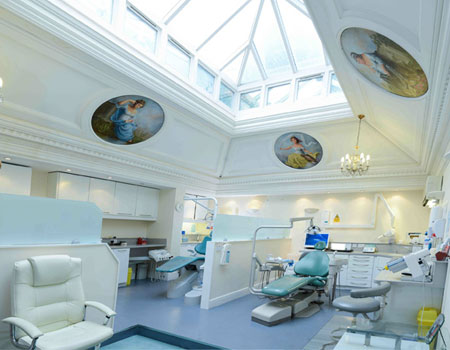 Sonria Dental Clinic
To celebrate the union, Cucumba hosted an evening of drinks and demonstrations and were kind enough to invite Wahanda and offer us a little treatment taster. One Wahanderer jumped at the chance to try the anti-wrinkle injections she'd been considering for years, here's how she got on:
"My larger-than-average forehead has always tended to be quite over expressive and as a result I was noticing that over time, the lines on my forehead were gradually getting more and more prominent. The idea of getting Botox to stop my frown lines in their tracks had, therefore, always been something that was at the back of my mind.
"Before the treatment I was rather nervous (mostly because I am terrified of needles), however the nurses from Sonria were great! They reassured me and answered any questions I had.
"I talked through my problem area with the nurse who then explained where she would inject the product. I told her that I really didn't want that "frozen" look and she reassured me that the results would look natural.
"I was very relieved to have some numbing cream applied to my forehead before the treatment began. It took effect before the first injection, meaning the pain was minimal and I barely felt a thing. Far less painful than I'd been expecting.
"I was told to expect some bruising after the treatment, but luckily for me there was absolutely none. It took about a week for the full effects to show, and after about two weeks I felt those prominent lines had softened almost completely.   "I'm so pleased with the results – the ladies from Sonria really listened to what I wanted. I am still able to move my face, but my forehead furrows have been frozen in time!"
For more information on the new services call Cucumba on 020 7734 2020 or Sonria Clinic on 020 7224 1402 to discuss any queries about the treatments with a member of the team.