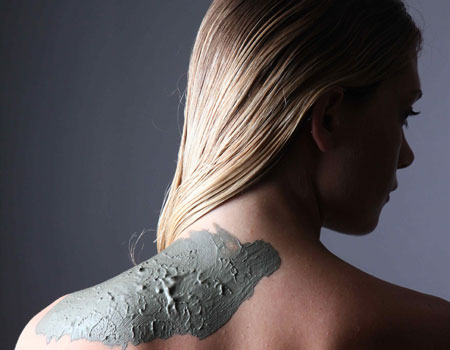 After a very indulgent December, my first two weeks of January have been all about damage control. In a bid to work off some of that turkey weight, I declared my New Year's resolution to work out at least three times a week. So far so good - just not for my knee. As result of years of running on pavement in bad trainers, my right knee can feel pretty uncomfortable while exercising and aches afterwards – it also makes a rather embarrassing clicking sound on an exercise bike, but I won't go into that. When I heard about hungarymud, a spa-worthy product that could help my achey-breaky joints and my skin, I had to try it…
The product
Formed in the thermal waters of the rural Kolop region of Hungary, hungarymud naturally contains a number of minerals like silicon dioxide, iron and potassium, which - among their many benefits - help promote collagen, (strengthening connective tissue and tightening the skin) normalise heart and kidney function and distribute water throughout the body.
Certified as 'curative' by the Hungarian National Health Service for its ability to heal, the mud (which was discovered in the 1890s by local farmers investigating their exceptionally healthy livestock) has been used for over 100 years in Budapest's medicinal spas and is prescribed by Hungarian doctors to treat skeletal and muscular disorders.
Now available for use in your very own bathroom, the detoxifying mud comes packaged in its dry natural state, ready to be mixed with warm water and used as a radiance-boosting face mask, an intense treatment for sore joints or muscles, or as a relaxing soak. Promising to be easy to use and to leave the skin looking brighter, the body more mobile and the spirit more relaxed, we wanted to put it to the test…
The treatment
After a long day at work and (admittedly short) trip to the gym, a soothing soak was exactly what my achey joints needed. I was a little bit dubious about what creating my own mud bath would do to my bathroom, but my clicking knee told me to go ahead so, following the instructions, I opened the packet and added two tablespoons of the dark green, earthy smelling powder to hot running water.
As the powder dissolved the water turned a murky green colour, and I was pleased to find it didn't clump together at the bottom and, so far, wasn't staining the bathtub. Once in, I noticed the water felt slightly thicker and incredibly silky; almost oily, only without the greasy residue (I've noticed a similar effect with mineral makeup).
I lay there feeling incredibly relaxed and after a while began to notice – and this may have been due to reading so much about the effects of the mud, but 100 years of Hungarian treatments reassure me - my tired, gym-suffering limbs began to feel a bit more normal.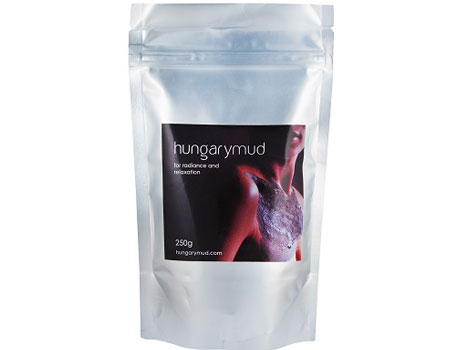 The results
After 20 minutes soaking, I got out and was amazed at how soft my skin felt. Again, I've noticed a similar effect when using mineral makeup and am now more convinced than ever (not that I really doubted it) of the benefits of minerals and using mineral products. Even my face, which I hadn't consciously put under the water, felt softer. I applied my usual moisturiser and went to bed. When I woke the next morning I was convinced my skin looked brighter and, although my joints were still clicking, I definitely didn't have that morning-after-the-gym-before feeling.
Best of all, after a quick hose down with the shower my bath showed no sign of permanent damage. No mud lurking round the plughole and no green residue. This stuff is easy to use and a great at-home treatment for both health and beauty purposes. I'm looking forward to trying the rest of the packet in an intense treatment on my knee or face which, though it doesn't affect my ability to run, could really do with some brightening.
Available from www.hungarymud.com, £20 (250g)