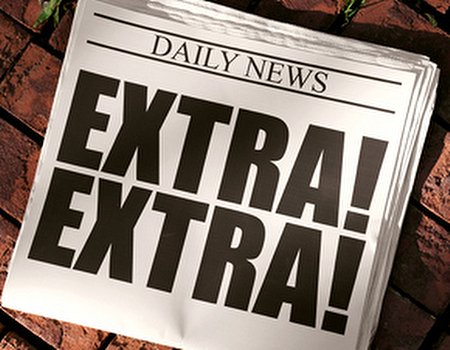 Nails, news and the next big thing in anti-ageing. As always, it's been another busy week in the world of beauty. Missed out on the latest looks and launches? Don't worry we've been taking notes. Here are the best bits of this week in beauty…
News
This week, supermodel and all-round fashion darling Cara Delavingne announced that she is considering retiring (very) early from modelling due to her psoriasis. Caused by an acceleration of skin cell production, psoriasis manifests in flaky, red patches on the skin. The recurrent condition affects around 2% and is thought to be brought on by a number of factors including stress, obesity, depression and diabetes. After a Fashion Week flare up last year (which Kate Moss helped her through) the model recently told W magazine that she may turn to acting or singing to avoid further breakouts explaining "I want to do something that doesn't make my skin erupt."
Tried and tested: Kitsune Nails
We sent one of our account managers to try Gel nail art for the first time:
"In search of the perfect accessory to go with my summer wardrobe I headed to Kitsune Nails near Oxford Circus for some seasonal nailart. Located within a hairdresser on Great Titchfield Street, Kitsune is rather unassuming at first. Walking in I was expecting the same nail services I'd experienced at other nail salons but when I met owner Manami I learned this is not the case. To call Manami a nail technican is an injustice, she is an artist who showcases her masterpieces on her own fingernails - each one a unique work of art.
"I'd already looked at some of Manami's designs online and picked out a paisley one I thought was unusual and decided on a gorgeous pastel green from her (huge) selection of shades. My nails were filed and shaped and my cuticles removed before Manami began painting on an intricate white design using something that looked a lot like a tipex pen (it wasn't). Keeping very still I was amazed at how quickly Manami completed the design (setting it under an LED lightboxes after every coat). I was so impressed with the end result and when I showed my friends they were convinced they were wraps. Best of all they lasted for three weeks. I'd definitely recommend coming here to experience Manami's skill first-hand."
New product: The Beauty Molecule by Fountain
Hailed as something of an anti ageing wonder product, The Beauty Molecule by Fountain has been causing a stir in the beauty world since it launched in Boots last week. The daily food supplement contains Resveratrol, a natural beauty booster found in Japanese knotweed, grape skins and red wine – seriously – that has been found to slow the ageing process. The Beauty Molecule combines Resveratrol with the potent antioxidant Black carrot and anti-ageing hero Hyaluronic Acid. Early adopters are already loving the results, we'll be testing it out over the next few weeks so watch this space for our review.
At HQ
This week we met up with the fabulous Millie Kendall (make-up artist, co-creator of Ruby & Millie Cosmetics, recipient of an MBE for services to cosmetics and one half of the team behind Harvey Nichols' beauty boutique BeautyMART) to talk hero products and trade secrets. Read the interview here.
We've also been testing out running apps, from the motivational to the downright scary - running with zombies anyone? – and rounding up the latest, greatest alternatives to surgery.
Happy weekend everyone.