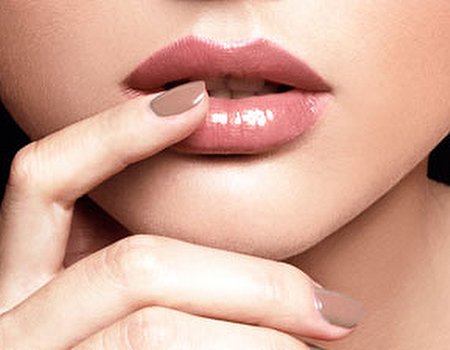 Welcome to day one of Wahanda's Spring Warm Up. Ok it might not look very spring-like out there but we assure you the new season is on its way with an official start date of 20th March. It's chilly today but all this changeable weather gives us all the more reason to be prepared – you never know when we might get a little sunshine and no one wants to see spiky legs poking out from under a summer dress.
Don't worry folks, Wahanda is here to help. Over the next two weeks we'll be coaxing you out of your winter cocoon and transforming you into beautiful spring butterflies. It's time to come out of hibernation and into bloom – just give it a few weeks before you throw away your brolly… First stop: fingertips. After months of hiding them away in gloves it's time to get your mitts out, but not before a quick seasonal update…
Repair winter damage
Months of cold winter weather and central heating can leave nails looking and feeling dry and brittle. Since our nails grow at a slower rate during the colder months anyway (the result of slower circulation), being prone to breakages is particularly bad news. To avoid bitten-looking nails and keep your polish in place for longer it's time to strengthen up those bad boys. Here at Wahanda our secret to strong nails is CND SolarOil. This award winning cuticle oil is infused with jojoba oil and vitamin E to nourish nails, building strength and hydrating the cuticle area. Another tip is to avoid overexposure to water so you might have to take it easy on the washing up for a while. Shame.
Prepare your canvas
Now you've breathed a bit of life back into your nails it's time to get them looking as good as they feel. Like all works of art, creating a masterpiece takes time and preparation. Before you set to work with this season's palette make sure your canvas is ready with a spot of filing, protecting and, um, de-cuticle-ing.
Filing - Although a nailcare necessity, careless filing can damage nails. Make sure you only file nails when dry – fresh from the shower nails are too soft and can break – and file in one direction only as see-sawing can cause breakages.
Decuticle-ing - Although their intentions are good (and there name somewhat adorable), when left to their own devices cuticles can make nails appear shorter and create hangnails. In most cases you can combat this by covering nails in cuticle oil and physically pushing them back, but in more extreme cases it might me worth visiting a professional who can remove them quickly and cleanly using clippers.
Protecting - When it comes to nail care (and a few other things) the wisest words you will ever hear are these: always use protection. Painting a protective layer over nails will prevent staining from vibrant colours, smooth out ridges and help increase the staying power of your polish. Nail Foundation Flawless Base Coat from Butter London protects and covers up for imperfections, creating the perfect smooth surface on which to paint.
Polish
Congratulations, your nails are ready for the spring. That means that if the weather doesn't improve you can stay in practicing your brush stroke until they're perfect. You've probably been painting your nails for a few years now, but if you are in the market for some tips here's how the experts do it: paint a line down the centre of your nail then one on either side and finish with a thin strip across the tip. Add extra coats for a longer-lasting finish and to build up colour, but make sure the previous coat is completely dry before doing so. Finally apply a layer of topcoat like Nail Laque Terrybly for a super glossy way to prevent chipping.
There you have it, the three steps to fabulous spring nails: repair, prepare and polish. Now all you need to do is pick a colour. Take a look at some of spring's hottest (or 'coolest' depending on the weather) nail trends.