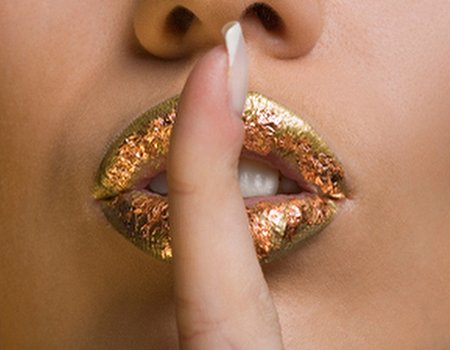 Have you got all your favourite make up essentials on this year's Christmas list? Well if findings from a survey into how much makeup women wear at Christmas are anything to go by it might be a good idea.
The study, carried out by Debenhams on 1,450 shoppers, revealed that over the festive period women in the UK wear around three times as much make-up as normal, opting to use up to 12 different products on their face before a night out.
A normal day sees most women in the UK using an average of four make up products on their face (typically mascara, foundation, blusher and lip gloss) increasing this to eight for an evening out when it seems we are more likely to wear eyeliner, lipstick, eye shadow and bronzer.
According to the survey the four extra products women use on their faces at Christmas include false eyelashes, setting spray, glitter and highlighter.
The survey also revealed that we spend more time on our appearance at this time of year, taking roughly an hour to perfect our faces. That's three times as long as we spend on a typical day (20 minutes) and more than the 40 minutes we usually spend preparing for a night out.
The survey also revealed that during December women go out an average of four times a week which means an average of four hours a week and 16 in total are spent on make up in December.It's a Christmas miracle we manage to find time for all that shopping, wrapping and cooking.
Sara Stern of Debenhams said of the results: "Even women who don't normally wear make-up are getting into the festive spirit by embracing glitter eyeshadows and false lashes to impress at the Christmas party."
"Making sure you have the essential Christmas beauty products is as important as remembering the turkey and sprouts at Christmas dinner."
We have to agree.