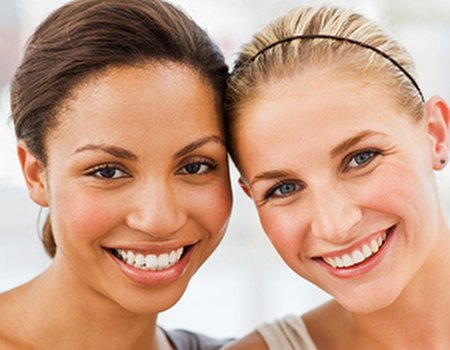 Hands up if you've ever worn makeup to the gym? We don't know about you, but there are a few hands in the air here at Wahanda HQ. Silly really, when you know you're going to sweat it all off on the treadmill or in the steam room. But being a member of a unisex spa or gym there's always that (slim) chance you might run into Mr Right. If only someone would create a women-only spa where guests could forget about makeup, let hair frizz out and really relax...
Good news! That's exactly what Grace Belgravia plan to do when they open their brand new women-only spa in central London this year. As well as its no-boys-allowed policy, Grace sets itself apart from other spas with a strong focus on health care. CEO at Grace, Kate Percival describes the upcoming spa as 'a destination spa with a medical practice'.
Percival explained: "Our vision was to create a place where women could come for all their health and wellbeing needs under one roof: a place where the best doctors, complementary practitioners and therapists work together to create a truly nurturing and caring experience."
Guests at Grace can enjoy a range of unique treatments including a heat wet experience, hammam (Turkish baths), a herbal sauna, a dry floatation room, a tepidarium (that's Roman for a warm bathroom) and chill out areas. There will also be a team of medical consultants on hand, headed up by medical director Dr Tim Evans - apothecary to the Queen no less.
As well as these unique touches, Grace will feature a couple of more everyday facilities including a gym run by personal trainer Matt Roberts and nine treatment rooms using exclusive product brands such as Kerstin Florian, Swiss Perfection and bespoke Ila products.
To top it all off, Grace Belgravia will offer a nutritious and delicious menu created by private dining club (and Belgravia neighbours) Mosimann's which will specialise in raw food, ceviche and a few healthy seasonal hot dishes. Guests will also be able to enjoy a little food for thought while they relax with lectures, seminars, workshops, fashion shows and art exhibitions events on offer throughout the year.
Grace Belgravia is due to open in November and we can't wait to get the girls together to try it out – all in the name of research, of course…