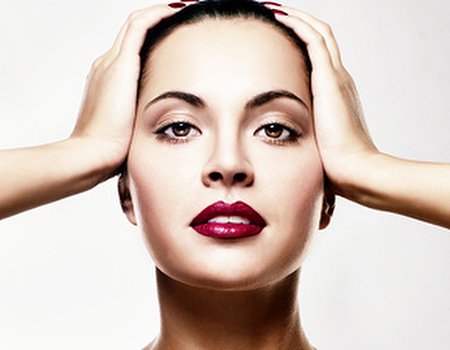 Get ready to grab your coffee and concealer ladies as it's Wednesday, the day of the week when, according to new research, us women are bound to look our oldest and feel our worst.
This shocking finding comes after a study carried out by St Tropez, to support the launch of their Gradual Tan Plus Anti-Ageing Face, revealed that one in ten women find Wednesday the most stressful day in a typical week, with two thirds reportedly experiencing a "slump in energy levels" in the mid-afternoon.
As a result, St Tropez has pin-pointed 3.30pm on a Wednesday (the time when a quarter of us reach for a sugary snack to boost mood and energy) as the time of week when women look their oldest.
Nichola Joss, St. Tropez skin expert, said: "Combine the highest stress levels of the week on a Wednesday with the natural mid-afternoon slump and it seems that's why women can look older than their years."
One possible reason for this pattern could be the fact that 46 per cent of women will indulge in a boozy night at the weekend, a treat that puts strain on the body for days while it processes the toxins in alcohol and sugar. Joss explains: "It can take up to 72 hours for the visible effects of alcohol to show, so the effects of drinking on the weekend may not present themselves until Wednesday afternoon."
Another contributing factor might be the back-to-work feeling that can affect quality of sleep earlier in the week, with 37 per cent of women reporting Monday to be their worst night's sleep of the week.
Joss added: "The effects of a lack of sleep can take 48 hours to show on the face, so if many women sleep badly on Monday they will look their oldest on Wednesday."
St Tropez also discovered that most of us aren't getting the adequate amount of sleep to ensure we look our best, with the average British woman getting only six hours and 43 minutes sleep a night. This might sound enough to you, but according to Joss: "For maximum anti-ageing benefits it's essential women get 7 to 8 hours sleep a night. Too little and your skin cells can't rejuvenate, too much can result in puffy, older looking skin."
Wednesday is also, reportedly, the day we are most likely to relax our skincare regimes, with one in ten women admitting to abandoning it completely mid-week. We all know how important it is to look after our skin, but if you need a reminder Joss explains: "Even if a woman doesn't wear make-up, it's essential to cleanse the face of build up from everyday pollution. Letting these build up clogs the skin making it duller and drier, and superficially older."
The good news that came out of this research is that tomorrow (Thursday) is apparently the day of the week we're most likely to get a little, ahem, romance. Never noticed? Well according to Joss "As the mid-week slump passes and stress levels begin to decrease, it's fascinating that Thursday is the evening they [women] are most likely to feel amorous."
And after indulging our amorous sides, women are left with a youthful glow, which might explain why 60 per cent of us say Friday's the happiest day of the week - and we thought it was because we got to dress down. Roll on Friday...