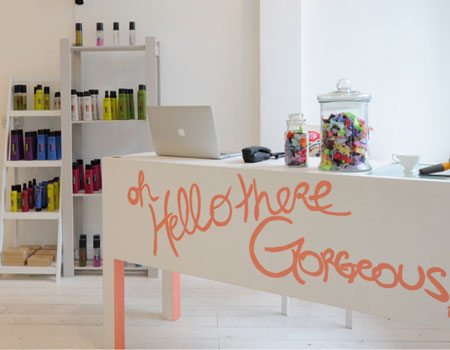 The London Lifestyle Awards launched four years ago as a way to celebrate some of the people, places and businesses who help make London one of the greatest cities in the world.
The awards cover everything from Street Vendor of the Year to Personality of the Year, but here at Wahanda it's the beauty side of things we're interested in, especially when we see some familiar names among the nominees.
Up for either Hairdressing Salon or Health & Beauty Facility of the Year, we're delighted to tell you that the following fabulous venues have all received nominations this year:
Like any good awards ceremony or TV talent show, these nominees need your votes to win. So, if you've been lucky enough to visit one of the nominated venues and want to show your support you can cast your vote for them at www.londonlifestyleawards.com
Before you decide though, here's a quick reminder of why they're so great. And the nominees are…
The Parlour London
Located in leafy Chiswick, The Parlour London (pictured above) is a boutique salon that is prettier than a plate of pastel macaroons. Speaking of macaroons, every service in this beautiful salon (we're talking floral wallpaper and mint green appliances) comes with complimentary cakes and a drinks menu to rival your local. It's also home to a brilliant team of creative stylists, and our favourite place to go for an up-do.
Cucumba
Cucumba
Cucumba in Soho is an 'urban pit stop' for beauty, offering a huge array of treatments, all of which can be adjusted to best suit your needs, budget and schedule. We're Cucumba regulars and can assure you the staff are friendly, funny and very good at what they do. Best of all, they're totally committed to helping you get the most from your time with them, whether that's adding an extra five minutes to your massage or offering some Dutch courage before your wax.
Muse of London
Located behind Oxford Street, Muse of London is well known throughout the capital for it's creative, on-trend approach to styling and colouring. Home to London's first ever Root Bar and the UK's first Bleach Bar, this place is serious about hair colour and providing London ladies with a look that fits in with their life, wardrobe and budget.
COMO Shambhala
COMO Shambhala
COMO Shambhala Urban Escape at The Metropolitan London Hotel is a holistic wellness centre that uses Asian-inspired therapies to treat the mind, body and spirit. There are COMO Shambala spas in exotic locations around the world, and while Old Park Lane is hardly mysterious, this chic, stylish spa really does bring a bit of the ancient East to central London. With state-of-the-art facilities and a menu full of massages it's a great place to escape, even if you aren't going very far.
Mr Rizzo
This dedicated men's salon, based on Upper St Martin's Lane in Covent Garden specialises in male grooming and offers everything from creative cutting and barbering, to general wellbeing. Mr Rizzo is a firm favourite with dapper gents in the area, and we hear it does one of the best luxury shaves in the city.
Gentlemen's Tonic
Another one for the boys - and offering an equally close shave we might add. Gentlemen's Tonic is a traditional barbershop located in the heart of Mayfair, providing excellent service and high quality grooming in a chic, comfortable setting. Slightly less traditional, there are also high-tech music consoles and LCD screens in each private haircutting station and treatment room. In other words, it has everything a gentleman could wish for.
The London Lifestyle Awards will be held at the Troxy on 8th October 2014. Voting closes on 14th Sept so speak now or forever hold your peace.
Good luck and congrats to all the nominees!