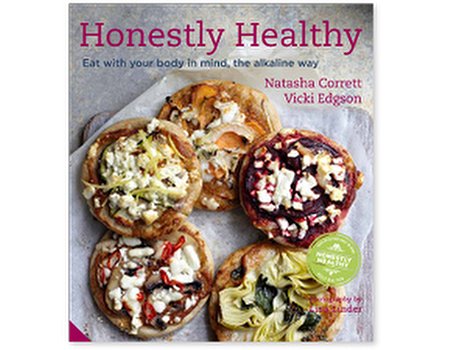 Here at Wahanda, we're always on the lookout for new products and treatments and love being among the first to test them out and tell you guys about it. In fact we like to think of ourselves as health and beauty trendsetters, so when world famous fashion designer and trendsetter Victoria Beckham took a leaf out of our book earlier this week we were delighted.
Ok, technically, it wasn't our book she took a leaf from, but rather Honestly Healthy, the alkaline diet book that's sweeping the nation and fast gaining a celebrity following.
We reviewed the book by Natasha Corrett and Vicki Edgson a couple of months ago and Victoria has taken to Twitter to do the same this week, tweeting a picture of the Honestly Healthy cover along with the caption: "Love this healthy eating cook book!"
An alkaline diet addresses the balance between alkaline and acid-forming foods in your diet keeping the body's pH between 7.35 and 7.45. According to Corrett and Edgson, such a diet can improve your health and way of life, alleviating side-effects of an unbalanced diet such as headaches, joint and muscle pain, bloating, sweating and insomnia as well as helping weight loss.
Honestly Healthy explores the theory behind this kind of eating, identifies acid-forming and alkalizing foods and provides a collection of easy and honestly delicious recipes to try out - think healthy peanut butter cups and chocolate mousse.
It's not just Posh Spice who's caught on to the alkaline trend, A-listers including Gwyneth Paltrow, Jennifer Aniston and Kirsten Dunst are all reported to be fans of the book.
Read what we had to say about it on our Book Club blog.