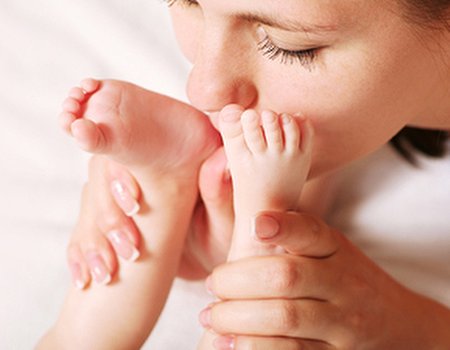 As a few of you may have heard, the Royal Family are expecting a new arrival this summer; the first child of William and Kate. We assume that when the time comes the royal pair will have all the help, teddies and nappies that they could wish for (and then some), but these next few months are an anxious time for expectant parents. Fortunately, this summer will also see the arrival of the UK's first specialist maternity retreat, just down the road from Buckingham Palace in the Royal Borough of Kensington and Chelsea.
Mermaid Maternity Retreat is a brand new concept in private maternity care that will offer expectant and new families tailored non-medical support services and specialist accommodation, helping them to prepare for the birth, recover afterwards and give their baby the best possible start in life.
Nick Balfour, founder of Mermaid (and father of four) said: "We aim to bridge the gap between hospital and home, by giving you the skills and nurturing that will help you embrace your new responsibility with confidence."
The retreat will be run under the guidance of an advisory board of senior health professionals from the fields of obstetrics, paediatrics, general practice, midwifery, complementary therapy and hospital management, to ensure new mothers and babies are in the best possible hands from conception to delivery and beyond.
Prior to the birth, parents-to-be can enjoy preparation services including workshops, antenatal yoga, Pilates and exercise classes, as well as nutritional guidance and complementary therapies to help prepare parents physically and emotionally for the changes ahead.
After delivery, the retreat's 14 soundproofed maternity bedrooms and beautiful surroundings provide the perfect place for new families to recover and bond. Partners can stay with new mothers to enjoy those precious first few days and friends and family are welcome to visit. There is also a team of experts on-hand 24/7, as well as daily visits from a community midwife.
Mermaid will even help with the transition once mother and baby have returned home, with a selection of services to help things go as smoothly as possible. Baby-feeding specialists are available to offer advice during drop-in classes or in the privacy of your own home. There are also workshops on how to establish sleep routines, nutritional guidance, cranial sacral osteopathy, baby massage, postnatal exercise classes and a few well-deserved spa treatments.
The retreat also has a 24-hour supervised Baby Zone where new mother's can rest assured their baby will be expertly looked while they enjoy treatments, classes or a little shut-eye.
Everything Mermaid does is evidence based which is why staff encourage certain practices over others - breastfeeding, for example. However, the retreat's emphasis is on supporting mothers with the same level of dedication and passion whichever route they choose.
See www.mermaid.co.uk for more details.