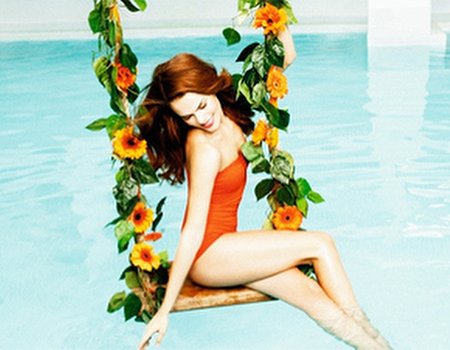 Sanctuary Spa will celebrate its 35th birthday this month, and we're all invited to join the festivities at their 'chilled Ibiza' birthday evening.
On Thursday 18th October, Sanctuary Day Spa in Covent Garden will be celebrating 35 years of helping women relax and rejuvenate by hosting a suitably grown up and chilled out Spa Evening.
Guests can enjoy champagne, treatments and an in-house DJ, while catching up with friends and celebrating 35 years of the iconic spa.
As a special birthday treat (to us), Sanctuary Spa will also be offering guests the chance to have their photo taken by a professional photographer on the famous Sanctuary swing. After you've been snapped your photo will be emailed to you so you're free to show it off to friends, family and Twitter followers alike – much better than a party bag, don't you think?
Spa evenings cost from £55, and the DJ will run from 6pm to 10pm so don't be late or you'll miss all the fun. To book or for more information, please call 0845 521 4567.
Happy Birthday Sanctuary Spa. We don't think you look a day over 30 – must be all those wonderful treatments...