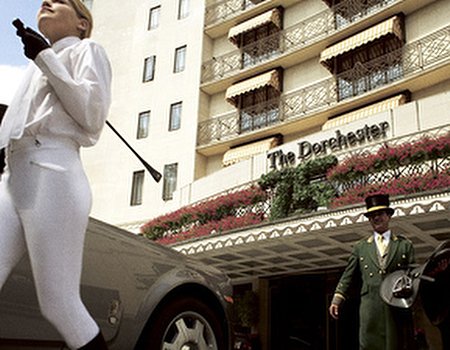 We're old romantics here at Wahanda and nothing makes us happier than hearing about a match made in beauty heaven. No, we haven't gone Valentine's Day crazy - yet. We're talking about the brand new partnership between luxury skincare brand Shiseido and The Dorchester Spa in Mayfair.
The partnership is launching with the Ultimate Signature Treatment by Shiseido, taken from Le Richemond Hotel in Geneva. Spa-goers will get the chance to relax and unwind with facial and body treatments using only the finest products and ingredients.
Developed in 1986, Shiseido's signature treatment is built around the belief that "The beauty of a human being's skin, mind and body lies in the balance of 'Qi', a vital energy that runs throughout the body".
The treatment works to balance the Qi by concentrating on the Meridian flow of restoring vital energy and stimulating Tsubo pressure points. The technique works in harmony with Shiseido's finest skin care products to optimises their active ingredients and beautify the skin.
A true Eastern spa experience, the treatment begins with an unwinding Japanese foot-bath, followed by aroma breathing to promote a deep rhythmical state of relaxation and an indulgent back, neck and shoulder massage. Throughout the treatment, 'Oshibori', Japanese hot towels made of woven cotton, are applied to provide a warming sensation and enhance the overall pleasure of deep relaxation.
The treatment concludes with a Shiseido facial, tailored to suit the skins needs, using Shiseido's award-winning formulas to leave skin refined, smooth, hydrated and glowing.
After the treatment, visitors to the spa will notice signs of fatigue disappearing and a true sensation of relaxation. Skin is left looking radiant, supple and full of youthful vitality while the body feels lighter, posture is realigned and any previous tension in the muscles is left behind.
The opulent treatment lasts a blissful 90 minutes, and guests can fall in love with it today with prices from £200.