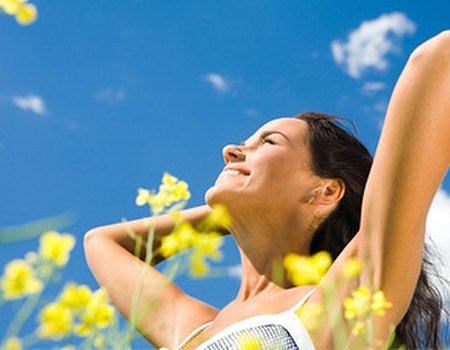 Colds and flu are something we suffer through every winter in the UK – sipping home remedies and trying to catch, bin and kill germs wherever we can. Well, if you've you been feeling a little under the weather lately you might be interested to learn that a new Norwegian study has revealed that a lack of Vitamin D might be the cause.
Earlier this month the Netherlands bore witness to an outbreak of flu that prompted scientists at the University of Oslo to conduct a study into flu epidemics, the results of which pointed specifically to a lack of vitamin D in the body.
According to the study - which examined data on flu epidemics in Sweden, Norway, the USA, Singapore and Japan - bouts of flu increase in both infection and mortality rates as soon as exposure to sunlight (our main source of vitamin D) drops. The study compared the infection and mortality rates for each month and found that the number of flu-related deaths recorded during winter can rise to anything between 20 and 600 times higher than during a summer epidemic.
Don't panic, the number of flu epidemics in the UK is much lower and far less severe. However, Vitamin D has been proven to be good for our bones, joints, energy levels and mood and recent findings have shown that 9/10 of us aren't getting enough. Perhaps it's time to invest in a supplement…or a beach house?
Professor Johan Moan explains:
"Vitamin D acts as an antibiotic and strengthens the immune system. UV radiation exposure stimulates the production of vitamin D in the skin. In the winter months, when the sun's zenith is too low in the sky for vitamin D synthesis to take place, the body's vitamin D level drops, as a result of which its protective effect is unable to fully develop."
Sounds like a good excuse for a holiday if you ask us. We think we feel a sneeze coming on…