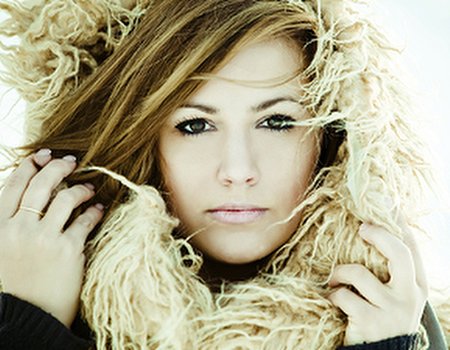 As many of you will have experienced first-hand over the last month or so, winter can be a treacherous time for skin. Rough winds, cold rain, and dry central heating often lead to dry skin, chapped lips and a dull complexion.
We'd love to tell you that the end is in sight but we all know January can be a long, cold month. So how do we get through it and still have soft skin and kissable lips in time for Valentine's Day? Well there are two options. Firstly, the balaclava. It might not be stylish but boy is it practical. Or, there's the NuBo Snow Queen facial developed especially to revitalise tired, dull winter skin and available at The Spa at Brown's Hotel.
The facial begins with the application of NuBo's 'Peel and Reveal' to cleanse and prepare the skin for the the NuBo Marine purifying mask - a synergy of natural minerals and seaweeds, that purify and re-mineralise the complexion in one single action. Made with Norwegian seaweed, sea minerals and marine clay, the mask helps with pore purifying, cellular renewal and has an instant firming, tensor-lifting effect.
Next warm towels are placed on the face and neck to remove the Marine mask and heat the skin before the application of the wonderfully lavish White Diamond Ice-Glow Mask. This cutting-edge mask (inspired by the traditional Russian sauna concept) begins a detoxification process, restoring and rebalancing the skin. The mask contains miracle ingredients including Advanced Micro-encapsulated Oxygen, a Rosavin Bio-Complex and, of course, Micronized Diamonds.
The treatment is finished with the application of eye focus cream, stimulating moisturizer, NuBo voile and a slick of 'Lip perfection', ensuring that the guest leaves looking as radiant as he or she (Snow Kings feel the cold too) feels.
The Spa is open daily between 9.30am and 8pm and both guests of the hotel and non-residents can enjoy the wide range of treatments available. The treatment lasts 60 blissful minutes and costs £100.
For further information see www.brownshotel.com.