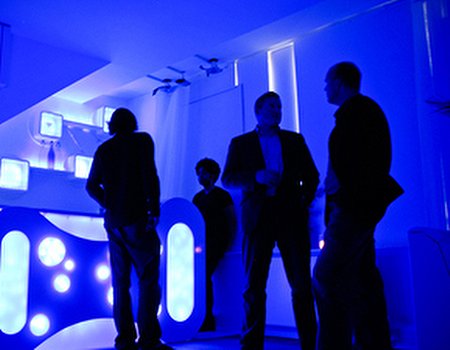 Hands up those of you who have ever failed to attend a work-out or beauty treatment you scheduled after work due to fatigue, working late or transport troubles? We thought there might be a few of you. Well thanks to a new nighttime initiative in Covent Garden, all that could be a thing of the past.
Midnight Clinic is a new after hours experience from Centum5, which focuses on improving the wellness and health of hard-working Londoners. Situated inside the futuristic I.N.C Space, the 'clinic' is designed to be a relaxation zone for people in the capital who struggle to fit exercise and beauty treatments into their daily routine, or who find it hard to wind down after a busy day in the office.
Visitors to the Midnight Clinic can enjoy a range of light, non-invasive treatments including massage, wind down yoga classes and aromatherapy. The 'clinic' also features a cool and calming meditation zone and offers a range of healthy juices and teas designed for detoxification, restoring serenity and the promotion of health and well-being.
Other visitors to I.N.C Space can take advantage of the state of the art gym or simply chill out in the White Room Lounge, a soothing space that takes inspiration from the Balearic Islands. Very chic.
Artistic Director Christopher Manoe set out to develop an environment that would benefit professionals who wish to make positive changes to their lifestyle. As well as over-worked business people, it is thought the concept will benefit travellers from different time zones and West End performers seeking a positive outlet after the evening's adrenaline rush.
Midnight Clinic, Covent Garden opens for bookings today. Entry fee for non Centum5 Members and guests starts at £25 per person, with additional fees charged for individual treatments.
Doors open from 10pm with carriages at 1am. See www.inc-space.com for more information and watch this space for news on pop up Midnight Clinics in other exciting locations in the not too distant future.
Midnight massage? Don't mind if we do…