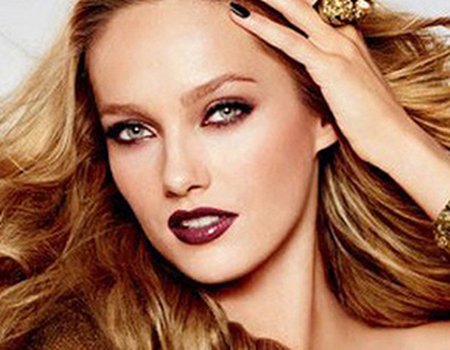 Hands up who's looking forward to summer. Sunshine, ice-cream and a brand new beauty collection from legendary designer Michael Kors launching in August? We can't wait either.
Following a hugely successful fragrance line, the beauty collection is set to be one of the most exciting developments in the beauty world this year, with an industry report published in WWD estimating it could be worth as much as $80 million in its first year alone.
So what can we expect from such a highly anticipated collection? Something to suit every woman apparently as the line will be split into three collections reflecting the different sides of the Michael Kors woman: Sporty, Sexy and Glam.
Each range will feature two lip lacquers, two glosses and two polishes in different colour palletes: nude for sporty, bold red for sexy and deep berry-shades for glam. The idea is to give women the option to express different moods on different days through the power of colour and fragrance.
Kors said of the three looks: "Sexy, sporty and glam - have always been the DNA of Michael Kors, and in a strange way, the Michael Kors women really is all three of those things - it's just that she feels more strongly about one of them at certain given times".
Each persona will also feature an individual fragrance: citrus for when you're feeling sporty, amber for sexy and jasmine when you're feeling glam.
The collection is about creating a certain look or persona so will not include basics like concealer or mascara. It will however feature a range of bronzing equipment to get the golden look now synonymous with the Kors brand – good news for anyone summering in the UK.
Asked about the inspiration behind the collection Kors told WWD the women in his family had played an important role:
"My grandmother was over-the-top glam — she worshipped at the altar of Elizabeth Taylor. She loved jewellery, she loved colour, she loved pattern, and she was definitely a woman who liked to enter a room with lots of bravado". 
"And I then had the absolute opposite in my mother, who wore very natural make-up, very little print, was very laid-back and relaxed and sporty" he added.
The collection will be available from August at Macy's in the US and Michael Kors stores. 
Image: print ad by Mario Testino