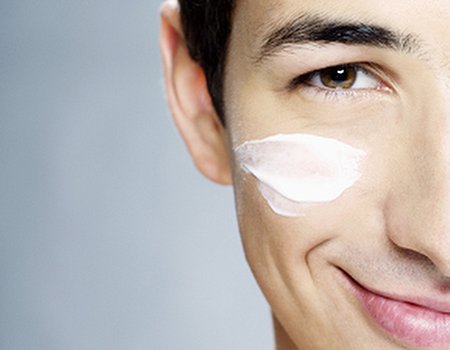 Ever felt a little guilty about spending money on cosmetics and beauty treatments? Perhaps you were saving for a holiday or a deposit, knew you shouldn't, but just couldn't resist trying out that revolutionary mascara – hey your lashes looked fab. Well the time has come to stop feeling guilty as new research has revealed that these days men are spending just as much as women on beauty and grooming products.
According to a survey by closeshavesociety.com - a razor subscription service for men and women - the average man is now spending £590 on grooming products every year, which is pretty equal to the amount most women spend on beauty products.
Zach Hanauer, Sales Director at closeshavesociety.com, says:
"Men are taking their looks far more seriously these days, and there's a clear growing market for male grooming products."
The survey showed the biggest cost in male grooming to be razor blades. The average (clean-shaven) UK working male shaves three times a week with a shaving cartridge that's recommended to last for five decent shaves. That means, based on current High Street prices for the current market leader, that clean shaven look costs men around £95 every year.
It's not just razors either. The survey results also showed that men are currently spending more than ever on things like hair gel, aftershave, moisturiser, shower gel and deodorant. Figures showed that 86% of men use moisturiser on a regular basis, while 78% admitted they would use a dye if they saw grey hairs, and a whopping 95% said they had researched which grooming products they were going to buy before making a purchase.
"One thing that's clear," said Hanauer, "Is that men no longer rely on birthdays and Christmas for their aftershave. They're over the embarrassment factor of buying their own top quality grooming products, and spending their own money on their personal image."
The survey did, however, conclude that women still spend considerably more on fashion than men. One step at a time guys.