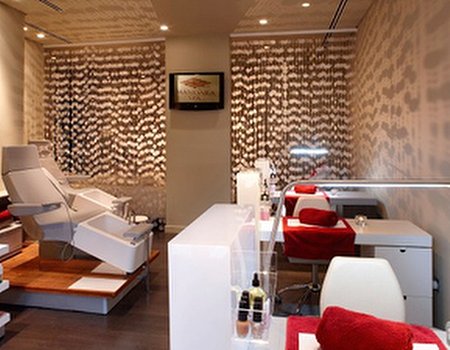 As we find ourselves in the third week of January, our New Year's resolutions are really being put to the test. Are you currently patting yourself on the back for sticking to your resolutions so firmly? Or are you – like a couple of us here - thinking up ways to convince yourself that skipping last night's gym session was a one off while hungrily eyeing up the chocolate biscuits you've been abstaining from for so long.
If, over the past few days, you've found yourself weighing up the pros and cons of continuing with your healthy resolution perhaps it's time you got a little support. Fortunately for us all – bar those super- determined few who haven't even thought about chocolate since New Year's Eve – Mandara Spa at Park Plaza, Westminster Bridge have come to the rescue with their brand new Tone and Define sculpting programme.
Tone and Define promises to invigorate the body inside and out with a deep-cleansing therapy in the Mandara Spa's luxurious treatment rooms and training session in the hotel's gym. The programme includes a 30 minute one to one personal training session, an Elemis body sculpting cellulite and colon therapy, an Elemis Body Sculpting duo kit containing Lipo lift refining serum and body sculpting firming cream to use at home and use of the indoor pool, sauna, steam room and relaxation facilities with spa refreshments.
Best of all, once the session is over, spa-goers will leave with a personalised fitness programme to help them stick to their healthy New Years' resolutions for the rest of 2013.
This wellbeing package designed to cleanse, re-energise and detoxify the body launched on New Year's Day but will be available until the end of February for £125 (worth £180) to help out anyone whose resolution motivation is beginning to wane.
No excuses ladies.