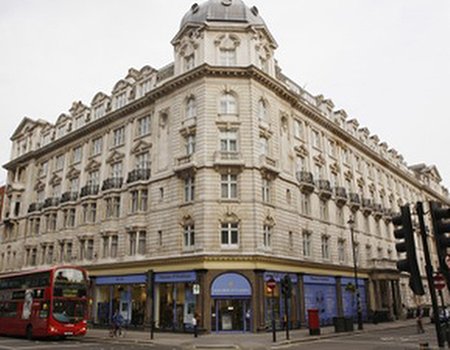 Have you ever visited a pharmacy, looked around and thought 'wow this is nice'? We're going to imagine that most of you will answer no. Those of you who have vistited John Bell and Croyden, however, will probably disagree.
Holders of the Royal Warrant as Pharmacists to Her Majesty Queen Elizabeth II since 1958, John Bell and Croyden is the oldest and finest pharmacy in London. This October they are introducing 16 new brands to their already extensive repertoire and yesterday Wahanda hopped, skipped and jumped at the chance to go and try them out.
John Bell and Croyden has always believed that beauty concerns cannot be resolved by a 'one-fits-all quick fix'. John Bell prefers to remedy problems with professional holistic health advise and a prescription of some of the best products from around the world, treating the problem from the inside out. Each one of the new ranges complements this holistic approach to restoring and maintaining natural beauty. We won't tell you about all 16 – although they're all amazing – but here are a few of our favourites:
dermaviduals Specialists in bespoke dermatological skin care, dermaviduals create individual products catering specifically to your skin requirements while you wait. Simply explain your daily skin care routine and what troubles you about your skin and watch while a therapist gets to work mixing the natural ingredients that will work for you.
Inner Me A range of beautifully packaged supplements designed especially for your handbag. Founded by Nikki Cooper who after being diagnosed with MS sought to develop a range of beauty and vitality supplements characterized by high levels of purity and potency. Taking your daily supplements had never been so easy or glamorous.
Kera Brazil Their three step smoothing system is the first ever at home Brazilian blow dry treatment kit. The kit is 100 percent formaldehyde free and promises to eliminate up to 80 percent frizz without having to go to a salon. With wet winter weather round the corner, here's something that should be on every woman's Christmas list.
Other new brands include Bioeffect, Antonia Burrell, JanMarini, Skinceuticals, Cellex-C, thisworks, REN, NeoStrata, Gold Collagen, Bionutri, Life Mel, NeoCell and Together health and drinks.
All products are available in store on online at www.johnbellcroyden.co.uk