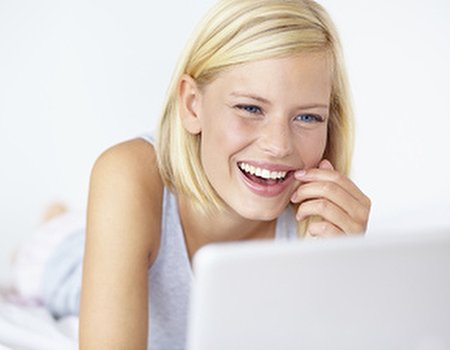 How do you keep track of trends? People watching? Magazine scouring? Or by keeping abreast of SEO trends and making sense of them with complex algorithms? Didn't think so. Well that's how the people at Google do it. Their latest data has revealed the beauty trends women are most searching for in terms of lip-wear, manicures and, above all, eyebrows.
Whether it's the influence of Kate Middleton's thick arches, Cara Delevingne's full brows or Chanel's show-stopping embellished brows (circa autumn/winter 2012), over the last couple of years brows have been big in the beauty world, literally. According to Google the trend for bigger brows won't be thinning out any time soon as searches for "fuller eyebrows" and "Cara Delevingne" are on the rise while terms like "tweezers" and "eyebrow plucking" have been dropping since November 2012.
Lower down the face, searches for red lipstick have also continued to rise, suggesting that this classic look, a firm favourite with designers, celebs and real women alike, will stay popular for the foreseeable future.
When it comes to nails, however, it would appear the classic mani is out and the trend for slightly quirkier talons is on the rise as "nail art" has become one of the most popular beauty searches right now. Surprisingly, demand for unique nail designs has seen the nail art business experience something of a boom during the recession and increased sales of eyebrow thickening tools like pencils and growth-serum suggest the brow biz is set to do the same.
If you're feeling inspired to toss aside your tweezers and embrace this year's biggest beauty trend don't let your eyebrows run amok in the process. Pay a visit to one of our most popular eyebrow shapers for a flawless, fuller brow worthy of a super model. Cara Dele-who?