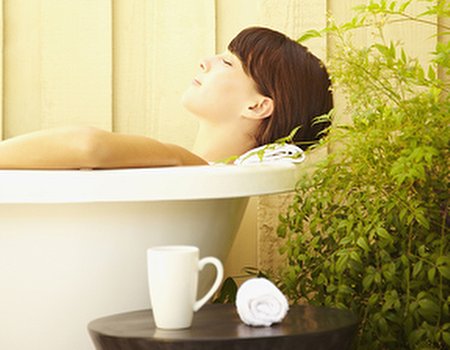 Hot on the heels of London Fashion Week, next week has been dubbed the equally exciting National Work-Life Week. Some days our working lives are downright stressful - it's not all massages and manicures at Wahanda HQ you know – so we're all for an (albeit slightly random) week to highlight getting back that much-needed balance.
With another fun-filled summer over, it's time to knuckle down again. But the post-summer blues can make going to work at this time of year feel especially hard – and thankfully, we've found just the thing.
As part of National Work-Life Week, founder of Reflexion Associations leadership consultancy, Jenny Garrett has joined forces with the charity Working Families to offer tips and techniques to any working men and women who struggle to achieve a healthy work-life balance. From 24th – 28th September they will be inviting workers to take part in free online advisory workshops, dealing with a range of work-life issues.
Ever worry you find it too difficult to switch off from work, wind down and be truly present for those around you? Perhaps you'd benefit from a class in 'Transitioning from your professional to personal life with ease' . Maybe you let work stress affect your happiness? Book in for a class in 'The three keys to high performance and happiness at work and beyond' . Or perhaps you're a working parent in need of a bit of me-time? Get started with 'Five steps to discovering your balance' .
Whatever it is that makes getting out of bed a little difficult on Monday morning, these workshops have it covered. Better still, they only take an hour of your day and are available to access at a time that suits even the busiest schedule. Simply visit Skilio.com to see what's on offer, and when you've decided which workshop best suits your needs book in for an appointment that you can make. We'll all be balanced and full of zen in no time…