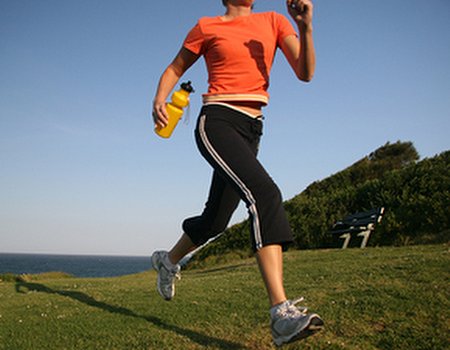 We all know exercise is good for the mood. Not only does regular exercise release feel-good chemicals like serotonin and endorphins in the brain, it also decreases stress hormones like cortisol. Yet on particularly stressful or miserable days, many of us forget this and getting out of bed and going for a run can feel like the last thing we want to do.
Sound familiar? Take inspiration from a new study, funded by Macmillan Cancer Support, which shows that regular exercise reduces depression in cancer patients.
The study compared women who took part in an exercise programme during treatment for breast cancer five years ago, and a group of women who did not. The results revealed the women who exercised now average three hours twenty minutes more physical activity each week, experiencing lower levels of depression and increased quality of life compared to those in the less active group.
Dr Anna Campbell, Lecturer in Clinical Exercise Science at the University of Dundee, and part of the research team who led the study, says:
"The results were much more positive than we had expected – with evidence of lasting benefits of increased positive mood and more active daily living.
"In particular, the women given the group exercise intervention were still achieving on average 50 to 350 minutes of extra physical activity per week compared to the controls – and this could most likely provide considerable health benefits to these cancer survivors.
"Qualitative data from the two groups five years later suggest that the women who were part of the exercise group were now more independent exercisers and were not limited by as many barriers to exercise as the women who had not been allocated to exercise during treatment. Therefore these independent exercisers possibly experienced an increase in confidence through the behaviour change programme and/or through the positive effects of the group setting providing support and confidence."
Elaine McNish, Physical Activity Programme Manager at Macmillan Cancer Support, said of the results:
"This latest research provides yet more evidence of the benefits of physical activity for people living with cancer during and after treatment. Macmillan's Move More campaign is calling for health professionals to talk to cancer patients about keeping active. In order for them to be able to signpost people to local services, we want public health commissioners to commission physical activity services for cancer in the same way they do for heart disease."
Laura Simm took part in the study as part of the more active group while undergoing radiotherapy for breast cancer. She says of her experience:
"I'm not a gym person but it felt really good during the classes and afterwards I felt immediately better, brighter and cheerier in myself. Ever since I took part in the programme I have endeavoured to do something every weekday morning. I'll go for a brisk walk and a bit of a jog for around 4-5km five times a week as well as some swimming.
"The most beneficial thing for me about taking part is how it helped me mentally. I suffer from fatigue, but find being active outside in the fresh air is really therapeutic and makes me feel more positive."
For support getting into or back into physical activity you can visit www.macmillan.org.uk/movemore.