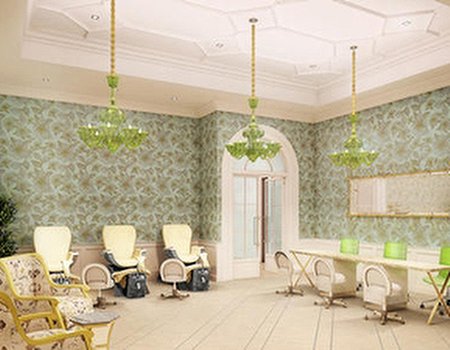 Children across the world already describe Disney World as the most magical place on earth. For most parents, however, it's a different story.
With long queues, a pricey entry fee and excitable children's characters jumping out at every corner, a trip to Disney land can be far from magical or relaxing for most adults. Until you've made your way over to the new Disney spa that is.
This month, Disney World in Florida is set to launch its new spa concept with the opening of Senses - A Disney Spa.
From January 2013, all spas, salons, and fitness centres across Walt Disney World will be owned and run by Disney under the Senses brand, rather than external companies and the Floridian resort will be the first to be renovated and reopen under Disney control.
The renovations, designed by Walt Disney Imagineering, include 15 treatment rooms, two private spa villas, whirlpools, a relaxation area, steam rooms, couples treatment rooms and spa pools.
On entering the spa guests choose between three journeys: relax, renew or imagine. Each luxurious journey involves a different treatment plan including signature treatments like the Grand Floridian 80-minute aromatherapy massage, water therapy, sugar exfoliation body treatment, and rejuvenation facial.
The private spa villas will offer a 105-minute treatment, which begins with a foot scrub followed by a choice of treatments and ending with champagne in a hot tub on a private veranda – sounds pretty magical now doesn't it?
Senses – A Disney Spa, Florida is set to open later this month and we think it sounds like the perfect place to relax, catch some rays and kick-start our new year detox and fitness resolutions.