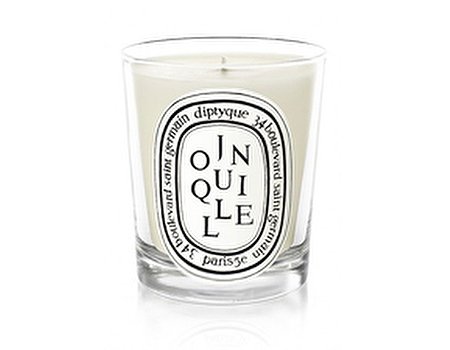 Happy Saint David's Day everyone, or should we say "Hapus Dydd Gŵyl Dewi" – excuse our pronunciation. How will you be celebrating? Tucking into a delicious Welsh rarebit? Slaying a dragon? Or perhaps filling your home with a few bouquets of Wales' favourite flower: the daffodil.
If none of those appeal to you (bit cold for daffodil picking) then perhaps we can tempt you to light a candle for St David. Not just any old candle of course, the brand new daffodil scented candle from modern luxe apothecary brand Diptyque.
The new candle, named Jonquille (French for daffodil), evokes the floral, green, natural freshness of daffodils, picked straight from the garden, and we think it makes the perfect addition to any household as we approach spring – and Mother's Day for that matter.
Jonquille is the newest addition to Diptique's range of around 50 luxury scented candles, each of which is made using raw materials to 'pay tribute to nature'.
Take a look at www.diptyqueparis.co.uk.