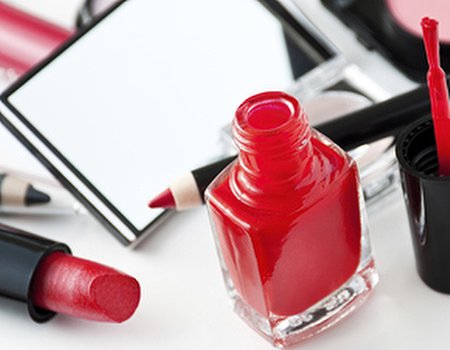 As women, we spend a good portion of our lives scanning shelves, browsing magazines and trawling through the internet in an effort to track down (and then slather all over our faces) the holy grail of beauty: products that actually work. We've all got friends who swear by various body crème de la crèmes or anti-ageing serums we simply have to try – despite years of protestations that we've actually got quite sensitive skin. No offense friends, but sometimes we'd rather hear it from the professionals.
Earlier this week, Cosmopolitan held their annual Cosmopolitan Beauty and Fragrance Awards in which a panel of expert judges whittled 250 products down to a favourite (and almost round) 52. Here's what they think you need to look and feel your best top to toe…
Hair
Thought good hair was all about brushing 100 times before bed? Well according to Cosmo, a truly good hair day begins with the perfect shampoo and conditioner, namely: Tigi Bed Head Recharge Shampoo (£13.95) and Shu Uemura Art of Hair Muroto Volume Conditioner (£32). If that's more than you care to spend on conditioner you could always opt for the 'Readers' Kiss of Approval Shampoo and Conditioner': Aussie Miracle Moist. That way you'll have a few pennies left to invest in styling tool of the year and winner of Beauty Breakthrough Award: Babyliss Pro Perfect Curl (£165).
Face
We all know how important it is to look after our faces, and many of us have learned from using subpar products that this is an area worth investing in. If you're in the market for a new cleanser the experts at Cosmo (and this blogger) highly recommend Bioderma Sensibio H20 (from £4.50), the Micellar Water from across the channel that cleanses all manner of sins (and skins) and has taken the beauty world by storm. After cleansing, moisturise with Best Moisturiser winner, Garnier Skin Naturals Moisture Match (£5.99), or best anti-ager L'Oréal Paris Revitalift Laser Renew Advanced Day Moisturiser (£19.99).
Makeup
Once your face is looking it's absolute best make sure you enhance those features with the best products around:
Foundation: Lancôme Teint Visionnaire Skin Perfecting Duo (£36)
Face Powder: Chanel Les Beiges Healthy Sheer Glow (£38)
Readers' (and Wahanda's) ultimate Lipstick: MAC Ruby Woo (£14)
Mascara: Maybelline The Rocket Volum' Express (£7.99)
Blusher: Estee Lauder Pure Color Blush (£24)
Bronzer: Clarins Bronzing Duo Mineral Powder Compact (£28)
Body
Ever spent hours thinking about how to get the perfect body? Us too. The answer is there is no quick fix and, more importantly, there is no perfect body. In the spirit of making the most of what our Mamas gave us, here at Wahanda we prefer to preen, buff and (above all) moisturise what we've got. Next on our list of things to try will be the winner of this year's Best Body Scrub, the surprisingly inexpensive (and brilliantly named) The Breakfast Scrub by Soap and Glory (£8). Then, once we've scrubbed up nicely, it'll be time for a generous helping of Hotel Chocolat's Cocoa Juvenate Body Butter (£20), winner of Best Body Moisturiser and, by all accounts, delicious.
Nails
It's 2013 and nails have never been bigger. Surrounded by a spectrum of polishes in shades we could never have dreamed of – each promising to be long-wearing, quick drying and more fashionable than the last – deciding on the one for you can be tricky. Cosmopolitan has rounded the selection down to Essie Nail Colours (£11) for polish, Nails Inc. Bling It On (£19) for nail effects and, if all that painting and polishing is taking it's toll, OPI Nail Envy (£18.55) was voted Best Nail Rescuer. Our hero.