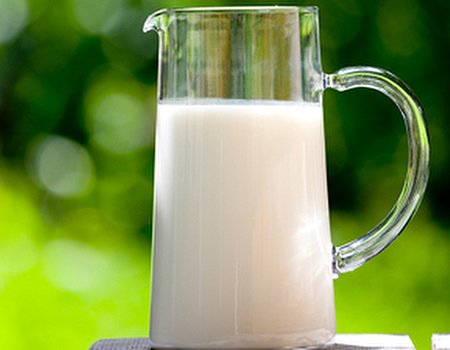 For many of us, the odd sleepless night is just another side effect of the stresses and strains of daily life. It's not ideal - in fact it's pretty unpleasant and can leave you with eye-bags the size of a shopping tote, and a temper shorter than a match stick - but, it's a fact of life. So, we accept these sleepless nights, have an extra-large coffee in the morning and yawn our way through the day all the while daydreaming - or actually dreaming depending on how much sleep we've missed - about bed time.
There are drugs you can take, sheep you can count and Grandma's trusty remedies you can brew up, but wouldn't it be nice if there was a simple, natural but effective way to put an end to sleepless nights when they rear their ugly heads? Well, according to one Munich based start-up company, there is, and it's as simple as milk.
We're not just talking about any milk though. It has been discovered that milk collected during the night contains 100 times more melatonin (a sleeping hormone) than regular milk. Melatonin is produced at night by animals and humans alike - although the production rate in humans declines after the age of 25 - and is already used in synthetic form to induce sleep in sufferers of jet-lag and other sleep disorders. Melatonin works by regulating circadian rhythm - which is sort of like your natural body clock - and Milchkristalle Ltd have found a way to make it available in a natural form for the first time.
"Nachtmilchkristalle", which roughly translates to "night milk crystals", is a food supplement made from cold processed milk collected at night. The cows providing the milk are fed on a special diet based on grass and herbs and given an extra dosage of light during the day before being milked during the night.
Tony Gnann, CEO of Milchkristalle Ltd, explained: "Nachtmilchkristalle is rich in natural melatonin and is stirred into milk or yoghurt before going to bed"
Gnann highlighted another selling point: "Since it is a food product, Nachtmilchkristalle can be bought without a doctor's prescription."
And if a life-time of blissful sleep without medication isn't enough for you, melatonin has another benefit: its anti-ageing properties. Being a natural antioxidant itself, melatonin contains anti-oxidising powers believed to help fight the ageing process. If that doesn't help you sleep easy, we don't know what will.
See www.nacht-milchkristalle.de/en for more information.