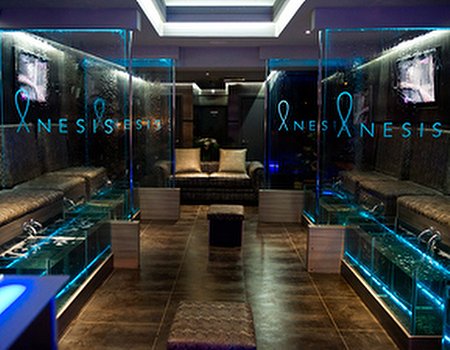 We all have those secret beauty treatments we'd rather our husbands, boyfriends and the cute guy in Starbucks didn't know about.
But after a survey into how much men know about our beauty regimes revealed that 90% had no idea women removed facial hair, This Morning decided to really let the cat out of the bag last week with a feature on how to 'Bash that 'tache'.
Following demonstrations of waxing and threading, we were very excited to see Director Damien and Senior Therapist Theresa from Anesis Spa Clapham demonstrating the hair removal treatment they have just launched in their salon, IPL.
IPL - which stands for Intense Pulsed Light - is a laser treatment which removes hair permanently, and even better it was proved to be the only completely painless method to 'Bash that 'tache'.
Don't believe us? Watch the video here: www.itv.com/thismorning/styleandbeauty/bash-that-tache