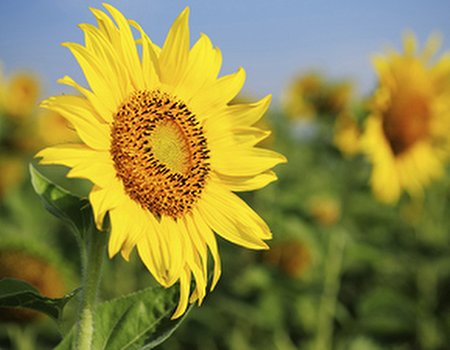 Us Brits are known throughout the world for our fondness for talking about the weather. Usually, we're complaining and following one of the rainiest 'summers' in history, who can blame us?
A recent survey into vitamin D deficiency in the UK suggests that, for many of us, our lack of sunshine is affecting more than our conversation. The findings have revealed that as many as one out of nine people in the UK could be classed as vitamin D deficient, and almost two thirds 'severely lacking'.
The findings come from BetterYou, pioneers in health supplementation, who are supporting National Vitamin D Awareness Week later this month aiming to raise public understanding of the dangers of deficiency.
Most commonly known for causing rickets in children throughout history, a vitamin D deficiency is still a serious health concern today. We need vitamin D to power our immune system and without sufficient intake, the body struggles to fight off infections.
People deficient in vitamin D often suffer fatigue, painful bones, joints and muscles, migraines and skin pigmentation problems. It is also thought to be one of the main contributors to the onset of Seasonal Affective Disorder which can lead to depression.
The findings of this survey revealed that a worrying 90 percent of participants reported symptoms of deficiency or lifestyle conditions that might prevent them from getting enough vitamin D. 47 percent of participants regularly suffer from low energy levels, with 40 percent experiencing regular aches and pains in their bones and joints.
The survey also found that 77 percent of adults spend most of their day inside offices, missing out on the sun exposure that accounts for 90 percent of our vitamin D absorption. The remaining ten percent is absorbed through diet – with oily fish being the number one source. But as the survey proved, few of us are eating enough of the right foods and of the 90 percent diagnosed as deficient 71 percent say they do not take any supplements to help this.
Andrew Thomas, founder and managing director at BetterYou, summed up these results saying: "Our findings further confirm what we have long suspected, that our nation is far more deficient in vitamin D than we would care to admit."
Thomas went on to equate these shocking figures with our lifestyle in the UK stating: "Almost ninety per cent of 168 people interviewed provided either classic symptoms of advanced vitamin D deficiency or listed multiple lifestyle conditions which would predispose them to be deficient. These include a combination of having darker skin pigmentation, spending daylight hours indoors and excessive use of UV sun cream."''
This is not the first time vitamin D deficiencies have made headlines recently. Earlier this year Dame Sally Davies, Chief Medical Officer for England, announced her concern at a rise in vitamin D related conditions, asking health professionals to consider vitamin D supplementation for at risk groups. Labour MP Kate Green followed this in September announcing cases of rickets have increased by a shocking 400 per cent since 1996.
Vitamin D Awareness Week will run from the 29th October 4th Nov. For more information visit www.betteryou.uk.com.