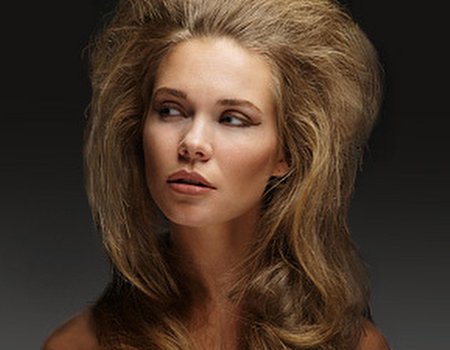 It's true after all then, bigger is better. When it comes to hair that is. A new survey by ecigarettedirect.co.uk revealed that when asked which decade of the last 60 years had the best hair 34% of 800 people answered the Swinging Sixties.
After decades of structured and set curls, the 1960s broke the hair mould making women's hair boyish with the Twiggy bob/crop, sexy with Brigitte Bardot's back-combing and iconic thanks to the Hepburn beehive.
Coming in second were the 1950s with retro styles like the 'Marilyn' or the 'Pompadour' for gents (think Elvis and James Dean) gaining 26% of the vote. The 1990s won third place with 19% - mainly thanks to Jennifer Aniston for introducing the world to shoulder-length, choppy layers with the definitive 'do of the decade: the 'Rachel'.
In fourth place came the Seventies. Famous for the Farrah Fawcett 'flick' and glam rock the 1970's received only 11% of the vote, but still finished before the Naughties which received just eight per cent, with participants citing the crew cut and 'Croydon facelift' as the most iconic styles of the decade.
It was the great 1980s that came in last place though and to those of you familiar with the mullet this probably won't come as much of a surprise. It certainly wasn't for a spokesperson from Ecigarettedirect.co.uk who commented: "The 1980s definitely marked a low point for hair design. Everything had to be big and brash and there was no finesse whatsoever.
"Retro and vintage fashion is very popular at the moment so I am not at all surprised that the 1950s and 60s have come out top of the poll. It was a classy decade for hair and there were some really creative styles worn during that time."
You heard it here first ladies. Grab your hairbrush and a can of Aqua Net and get ready to backcomb.The 1960s are back.