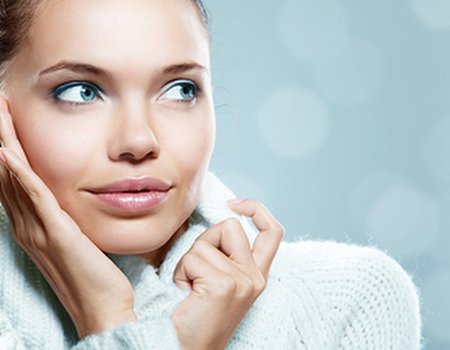 Shiver me timbers it's cold outside. Dark skies, blustery winds, and cold showers, this wintery weather is no fun. It's time to get inside, grab a blanket and cosy up with a mug of hot chocolate – and while you're at it, fancy making one for us?
We all moan about the weather at this time of year, but you have to admit there's something comforting about wrapping up warm on a cold day. Think warm slippers, comfy PJs and chestnuts roasting. Still not convinced? Maybe this will warm you up. We've put together a list of the hottest health and beauty treatments around to get you get you in the winter spirit.
Hot stone massage
If you've never had one of these massages the idea of being rubbed from head to toe with a bit of hot, volcanic rock might sound a little more worrying than relaxing. Fear not, the stones used in a hot stone massage are all treated before use and warmed to different temperature using pots of water. The massage is actually gentler than other tissue massages, although the use of the stones allows therapists to reach deeper into the body making it a more intense experience. A hot stone massage aims to relax the body, mind and soul while eliminating negative energy. It is also believed that a combination of warm and cool stones encourages the body to release toxins while promoting muscle relaxation, improving circulation, reducing anxiety and helping conditions such as arthritis and insomnia. In other words, this treatment rocks.
Steam and sauna therapy
People often confuse steam and sauna therapy, which isn't all that surprising because the treatments are pretty similar and work around the same theory: sweating rids the body of impurities. A steam room does this by - you guessed it - immersing you in a room full of steam. Sitting amid the steam your body heats up encouraging perspiration and opening pores allowing metabolic waste to leave the body as sweat - it's more glamorous than it sounds. A sauna, however, uses dry heat from hot coals or infra-red lamps and is, therefore, a lot less humid and a good deal hotter. Again, this heat causes you to perspire, drawing impurities out of the body while also relaxing and repairing tired muscles. A similar effect can be achieved by travelling on the tube during rush hour. Not quite as relaxing though.
Bikram yoga
Bikram or 'hot' yoga is pretty much what you'd expect it to be. Created by celebrity fitness expert Bikram Choudhury, this exercise involves 26 postures and two breathing exercises conducted in a room heated to 40.5°C with around 40% humidity. The idea is that the heat aids flexibiltity while perspiration will cleanse the body of toxins. Bikram yoga is a more advanced form of yoga and some of the poses can be quite strenuous, making it a great form of exercise. Just one session can burn anything from 350-1000 calories so it's hardly surprising that it's growing ever more popular – particularly among celebrities. Whether you're looking to warm up, tone up or cleanse the mind, body and soul this winter, Bikram yoga is the hottest way to go about it.