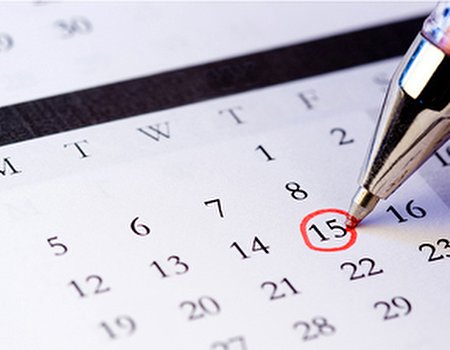 When we were at school we used to spend the first day of a new month avoiding the dreaded 'pinch, punch first day of the month'. We've grown up a bit since then and no longer consider the first day of the month to be an opportunity for administering tiny pinches and punches, but rather a new start. A chance to grow up even more.
Many of us see the start of a new month as a time to set new goals like giving up a bad habit or trying out a healthier diet. One thing Wahanda has learned from previous monthly goals is that the bigger the challenge, the longer the month can seem and lower the success rate. With this in mind we decided that this November we'd set ourselves a nice easy task. All we're aiming to do is try something new. We're calling it Newvember - hilarious we know – and if you fancy joining in take a look at some of our ideas for a new start.
New 'do
What better way to start the month than with a brand new hair cut? Or if you're more of a 'just a trim' kind of girl perhaps a new colour? While we continuously update our wardrobes and makeup bags, most of us do little to change our hair throughout the year. Use Newvember as an excuse for an autumn/winter hair update and go for the chop with a look that's always tempted you, or keep things seasonal with a long bob or deep shade of this season's red.
Movember
Here's one for the boys. Movember is a charity movement that takes place every year and the reason you might spot a few extra 'taches over the next few weeks. Encouraging men to grow a moustache and keep it for the duration of the month, Movember is all about raising money and awareness for men's health (specifically prostate and testicular cancer). The movement started in Melbourne in 2006 and has been growing in support every year since. If you fancy becoming a Mo Bro or Mo Sister (the female supporter of a man taking part in Movember) register at www.movember.com.
New beauty regime
Lack of sunshine, cold winds and central heating can leave skin looking a little dull this time of year. If your beauty regime isn't quite working for you maybe now is the time to change things up a little. Get things started with a skin renewing facial to get rid of dead skin and restore moisture. Tell your therapist about your current skin regime and any skin complaints you might have and ask for advice on how to better look after your skin this season. You'll be glowing again in no time. Glowvember?
Somewhere new
Are you stuck in a salon or spa rut? Once upon a time, you went somewhere, decided you quite liked it and haven't even looked at another venue since. Well 'quite like' isn't good enough. Your local salon might be easy to get to and the staff might know your name and how you take your tea, but that doesn't mean it's the best place for you. Here at Wahanda we believe that when you go for a beauty treatment, you should love the experience and try out different venues until you find one that's just right – imagine Goldilocks in need of a manicure. That's why we've developed our online booking system, making it easy for you to find nearby salons, read reviews from other customers and book appointments for a time that suits you in the click of a button.
New treatment
Now we've got you out of your comfort zone, why not take things a step further and go for a brand new beauty treatment? There are millions of beauty treatments available and new ones being developed every day. Even we haven't got round to testing them all out yet - though not for lack of trying. Simply locate a salon near you then have a look at their treatment menu and see if anything catches your eye. A fish pedicure perhaps? Or how about some good old acupuncture? Whatever you fancy, give it a whirl and you might just like it. Change is good people. Right, we're off for a super rejuvenating baby elephant's dung facial. What, you've never heard of it? They're all the rage...