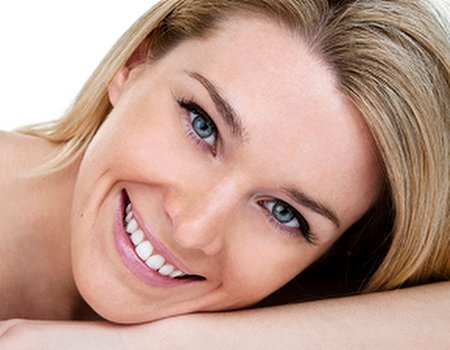 If we told you that we held the key to turning back time, stopping the ageing process in its tracks and even reversing some of its effects, you'd think one thing: witchcraft. When it comes to anti-ageing, there are so many lotions, potions and elixirs on the market that, at times, it can all seem a bit mystical, confusing and off-putting.
Well we're not witches here at Wahanda, but we would still like to hold on to our youthful looks for as long as possible. So, as another year passes, we've decided to make some crucial changes to our beauty regime this January. To make things simple, we've sifted through the hundreds of products and procedures and narrowed it down to a top ten anti-ageing products to cover all bases…
Serums
Lighter than a moisturiser and with smaller molecules that penetrate deeper, serums are usually formulated to address specific skin concerns. Merumaya is the newest name in anti-ageing and we love their Iconic Youth Serum. Made from omega acids which stimulate dermal tissue proteins, this serum reduces the appearance of wrinkles, restores elasticity and even provides a feel-good sensation thanks to beta-endorphin inducing Rhodiola Rosea.
Eye creams
Eyes might be the window to the soul but the delicate skin around them can be a dead give-away when it comes to ageing. The Dead Sea Spa Magik Age Response Eye Cream is packed with rejuvenating minerals including Dead Sea minerals, Vitamin B5 and Jojoba Oil to help tone and firm the under eye area, reducing the appearance of wrinkles, puffiness and dark circles.
Night cream
If you're serious about fighting the signs of ageing you'll know that moisturising at night is just as important as during the day. Luxury skincare brand Yon Ka's Stimulastine Jour and Stimulastine Nuit are a great way to cover all bases. With over 92% ingredients of natural origin, these products help reduce wrinkles, visibly smooth the skin and transform the complexion with a healthy glow. Clinical testing has shown that daily and nightly applications of the Stimulastine products can reduce the appearance of wrinkles by up to 64% over 8 weeks.
Supplements
True beauty comes from within, so be sure to take your supplements. Contains anti-oxidant phytochemicals (plant chemicals which are often used in anti-aging skin cream formulations) and vitamin C (which aids collagen formation), the Baobab fruit is great for anti-ageing. But, being native to Africa, it's not that easy to come by. Try sprinkling Aduna Baobab Fruit Pulp Powder onto your cereal as a daily supplement that helps support energy metabolism, the immune system and maintenance of normal blood pressure.
Wrinkle Cream
WrinkleBlock by Transformulas, does exactly what it says on the tin. Clinically proven to reduce wrinkles by up to 52% in just 28 days, Wrinkle Block works by controlling the nerve endings in the skin to slow muscle spasm and movement– the main contributor to wrinkles – and altering the skin's memory and inclination to wrinkle in the same place. Ingredients like vitamin E and Syn-ake (synthetic snake venom) also help to plump, brighten and firm the whole facial appearance and define bone structure.
Cleanser
Cleansing skin is important at any age, but as we get older it is important to make sure we use a gentle cleanser that gives mature skin what it needs. Rich in Omega 3, 6 and 9 - the Essential Fatty Acids that are crucial for maintaining optimum skin health – Bio-Cellular Super Cleanse by Elemental Herbology gently purifies the skin and stimulates cell turnover making it the ultimate cleansing product for mature skin.
Hand Cream
They say you can tell a woman's age by looking at her hands, but with a good hand cream you can throw them off a few years. Skin Treat by B-Line uses the kojic acid from the Shiitake mushroom to firm the skin and lighten age spots. The magical kojic acid is said to prevent the formation of melatonin resulting in brighter skin as well as having an astringent quality that can temporarily tighten the skin giving a taut appearance immediately – which explains why users have reported almost instant results.
Lips
The desire for fuller lips is not something most of us grow out of. Fortunately, the good people at Faith Lift (great name) have created the Faith Lift Lip, a cocktail of lifting ingredients which promise to plump, redefine and minimize fine vertical lines and keep lip contour in shape. Faith Lift Lip includes a rich blend of oils, butters and waxes with Vitamin E, meaning it can be used every day to nourish and protect, and the effects will continue working after application.
Self defense
It's never too late to protect your skin and defend against the signs of ageing. NeoStrata Antioxidant Defense Serum uses potent antioxidants (including Chardonnay extract – ooh er) to strengthen the skin's defences against photo damage - the leading cause of premature skin ageing. The ingredients work together to neutralize free radicals and helps preserve healthy DNA, lipids and cellular membranes, protecting the skin against further damage.
Décolletage
An area many of us forget when it comes to anti-ageing, a lined décolletage (neck and boobs) can age you prematurely, so it is important we look after them. Bosom Buddy, from Boo Boo, uses natural anti-ageing ingredients Centella and Ginkgo Biloba to lift and firm the bust and Argan oil to reduce the appearance of stretch marks. Simply rub in before bedtime and let the ingredients work their anti-ageing miracles over night.