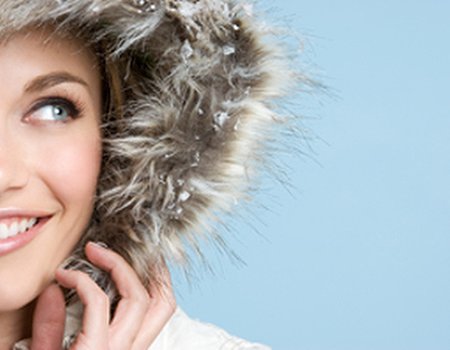 As we find ourselves edging closer to winter we've noticed a few seasonal changes here at Wahanda HQ. The boots are on, the umbrellas are out in force – not that they ever really went away – and one by one winter coats are appearing in the office. Soon we'll be head to toe in wooly armour ready to do battle with the cold. But with darker mornings, shorter days and colder weather all to come, are hats and gloves enough to ward off the winter blues?
During winter more people suffer from low energy and low moods than any other time of year. Here at Wahanda HQ our inner child has been reminding us how exciting winter used to be. Bonfire night, Halloween, snow-fights and, of course, Christmas. Wouldn't it be nice to swap the winter blues for a bit of that excitement? Well, you can. Get started by swapping everyday habits for our winter mood-boosters.
Swap caffeine for Ginkgo Biloba
Whether you're a tea drinker, a coffee queen or a fizzy drink kind of girl, in a moment of tiredness caffeine is usually the first port of call. Caffeine delays the onset of fatigue, and increases alertness, however, the effects are temporary and when they wear off you can be left feeling more tired than you were to begin with, and in many cases, a bit snappy. This winter, boost your mood and your energy levels with a supplement like Ginkgo Biloba which works by increasing blood flow to the brain leaving you more alert all day long. You'll save a fortune in coffee and tea bags.
Swap smoking for (healthy) snacking
Many smokers worry that without cigarettes their mood suffers. Inhaling nicotine releases pleasure hormone Dopamine and without it they can experience withdrawal resulting in agitation, anxiety and a bad case of the grumps. Forget mood swings this winter and kick the habit once and for all. There are lots of stop-smoking aids out there, one of the most popular being snacking. Snacking satisfies the oral fixation and is why many report weight gain when they quit. If you are hoping to quit this winter, make it easier by swapping cigarettes for healthy snacks like nuts and seeds. It's too cold to stand outside anyway...
Swap that last stop for a short walk
Miserable weather can make exercising difficult during the winter months which is bad news for moods and energy levels as exercise increases endorphins (feel-good chemicals) and adrenaline in the body. While keeping warm and staying still might seem like the sensible option this season, it's not. Winter exercise doesn't have to mean trudging through mud bootcamp style. Try getting off the bus or train one stop early on your way to work. A few minutes brisk walking in the fresh morning air will give you a quick pre-work energy boost, and what could be better for the mood than getting off an over crowded bus?
Swap grey skies for a light box
Dark skies can affect us all, and in some cases lead to Seasonal Affective Disorder (SAD). Lack of light causes an increase in the production of melatonin (the hormone that makes us sleepy), and a reduction of serotonin which, combined, can lead to depression. Since SAD is less common in countries near the equator who get more sunlight throughout the year, light therapy, using light boxes designed to re-create summertime brightness, was created to treat the disorder. A course of light therapy might involve sitting in front of a light box for a period of time every day, but milder cases of SAD have suggested that just the presence of the light in the room can improve mood. If you think you might suffer from SAD speak to your GP about light therapy and other treatments.
Swap fast sugar for dark choc
We all know the importance of an apple a day, but when you're feeling tired or low an apple doesn't always cut it. When we feel tired our body craves high-sugar foods for a quick energy fix. Foods like chocolate and sweets raise sugar levels giving us a burst of energy but, like caffeine, the effects are temporary and leave us tired and less able to concentrate. Next time you crave something sweet, try nibbling on dark chocolate which contains less sugar so won't cause you to crash in the same way. Dark chocolate is also believed to increase blood flow to the brain aiding concentration as well as containing anti-oxidants and reportedly lowering blood pressure and possibly even preventing cancer. And we thought it just tasted good.