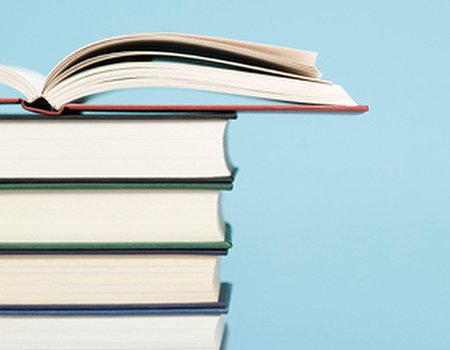 When we were children, the books we were given for Christmas somehow seemed less enticing than the Barbie Jeep or princess dressing up kit we also received. In more recent years, however, books have proved themselves to be worthwhile, thoughtful gifts that we actually find ourselves using throughout the year - and we hardly ever get the Barbie Jeep out any more.
So bearing this in mind - and to make sure we give our friends and family something they will actually use this year - we've been to our local book shop and managed to find something for everyone. Want to give your friends and family something they'll like this Christmas? Take a leaf out of our book and have a look at our top five reads to give and receive this Christmas.
Hugh's Three Good Things, by Hugh Fearnley-Whittingstall
If we could ask for one thing this Christmas it would be the ability to whip up fast, delicious healthy meals on a nightly basis. We weren't sure how to phrase that when we compiled our wish list for Father Christmas so instead we wrote 'Hugh's Three Good Things on a Plate'. Based on the idea that a good meal needs only three carefully chosen ingredients, in this book Hugh Fearnley-Whittingstall works out some of the best combinations of flavour and texture, coming up with over 175 recipes – each based on three good, healthy ingredients. Think chicken, tomatoes and tarragon or strawberries, cream and shortbread. The recipes are as simple as the concept and the results – judging by the photography throughout – are mouth-watering. The perfect gift for the busy, health conscious family member.
Nigellissima: Instant Italian Inspiration, by Nigella Lawson
The ultimate Christmas present for any true foodies, Nigellissima is an unabashed celebration of Italian food. Known for her occasional love of indulgence, with this book Nigella Lawson once again shows us how to turn food into a feast. With over 100 different recipes, Nigella guides you through how to turn fresh, tasty ingredients into delicious dishes that look extravagant but are simple to prepare. From pesto to pappardelle (which we just learned comes from the Italian word 'pappare' meaning 'gobble up' – very appropriate) and with a traditional Italian Christmas feast as the centre-piece, Nigellissima makes authentic Italian cooking easier than ever before. Buy this for anyone you think might invite you to a dinner party in the near future.
Hair of the Dog and Other Hangover Cures, by Dominic Bliss
Throughout festive season, hangovers are as common as fake snow and fairy lights – we blame the brandy butter. Chances are you all know someone who might appreciate a little hangover help this Christmas and we've found just the thing. With 25 helpful hints, 'Hair of the Dog' by Dominic Bliss is the ultimate guide to defeating a hangover. From how to make morning after cocktails like Bloody Marys (hence the hair of the dog aspect), to the restorative benefits of a sauna this book has it all – although unfortunately it can't do anything about the embarrassing dad dancing at the work Christmas do.
Eat Yourself Young, by Elizabeth Peyton Jones
They say you're only as old as you feel, but when too much sugar or not enough raw food has you feeling ten years older than you should that's not such a comforting thought. Eat Yourself Young is a practical guide to help readers look and feel younger simply by changing their diet. By outlining age-busting food choices and identifying ageing foods, The Eat Yourself Young programme, promises to aid weight loss, boost energy, reduce stress and improve skin and quality of sleep all helping you to look and feel younger – that's pretty much our whole Christmas list covered. The book is easy to read and decorated with vivid pages and bright illustrations. In other words it's the most fun 'health' book we've ever come across and much cheaper and safer than a face-lift.
The Wah Nails Book of Nail Art, by Sharmadean Reid
It might not be your thing, but any beauty-conscious fashionistas on your to buy list will be aware that nail art is huge right now which means The Wah Nails Book of Nail Art is sure to be a successful present. Written by nail artist Sharamdean Reid, creator of the cult east London nail bar Wah, this book tells you everything you need to know about nail art today. The Wah Nails Book Of Nail Art features 25 of projects for you to try on your own nails all based on the most popular designs requested in the Wah salon. Featuring step-by-step instructions, fun illustrations and photography this is the kind of book that can provide hours of fun or look great on a coffee table. We like it even more because Wah sounds a bit like Wahanda and we like to support our relatives.