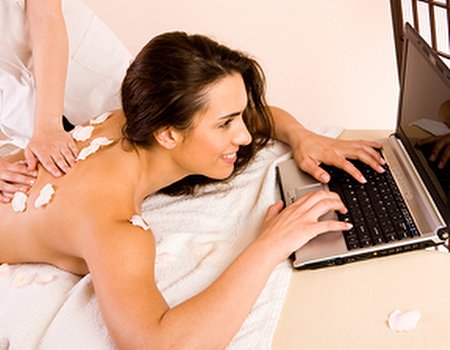 Have you ever been to a really fancy restaurant, one you read about in a magazine or saw your favourite celebrity tweet about, got all excited and dressed up only to be disappointed by a tiny portion from an average menu? Or maybe it was a book with an inviting cover but a poor story inside - not that we ever judge by looks, of course.
We've all had an experience like that here at Wahanda HQ, which is why we wanted our site to offer our customers real feedback from other customers' experiences. We love reading your reviews - they make choosing a salon or treatment so much easier, and that's what we're all about here. To make things even easier, we've had a look through your top rated reviews and put together this list of Michelin star beauty venues according to you.
The best in fitness
When it comes to fitness, you guys all seem to agree that The Bankside Health Club in Southwark is the place to go. Equipped with a state of the art gym, boxing ring, Power Plate studio and even a beauty area, Bankside has everything a gym bunny could ask for and more. The Power Plate classes seem to be a particular favourite among Wahandarers, and we can see why. Power Plates are a great way to lose weight or tone up fast - just ten minutes exercising on one can achieve the same effects as 60 sweaty minutes in the gym. That's our kind of workout.
Your top rated salon
For five star hair, head to Puro Hair and Beauty in Birmingham. This organic hairdressers believes hair should look fabulous, healthy and natural, and the best way to achieve this is without the use of chemicals. Puro aims to provide customers with a better long-lasting hair condition using safer, ammonia-free colouring and hair care. And guess what, the Wahanda community love it. You've awarded Puro five stars for its 98% natural hair colours, friendly staff and calm, relaxing environment. Some of you also rate the complimentary organic refreshments - sounds good to us.
Your number one spa
The name London Beach Country Hotel and Spa conjures an image of a decadent country club with green grass, cucumber sandwiches and afternoon cocktails, and judging from some of your reviews, it's not far off. Situated just outside the historic market town of Tenterden in Ashford, the hotel overlooks a plush golf course while the spa has everything you need for a relaxing escape. Enjoy a range of services from massages to makeup classes, and facilities including an infinity pool, hydrotherapy pool, steam room, team of expert beauticians and award winning chefs. Sounds fabulous darlings - and all at reasonable prices too.